Updated release dates for the LG VX9700 Dare, VX8610 Decoy, and VX8560 Chocolate Flip
99+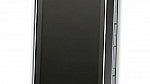 We have received information from one of our sources, regarding Verizon's projected release dates for three upcoming LG devices. First is the
VX8610 Decoy
, which is a slider style phone with a unique built-in removable Bluetooth earpiece. The
Decoy
is currently scheduled for an on-line release of May 30th and an in-store release of June 9th. Next is the
VX8560
Chocolate Flip, which is an update to the VX8600. It features a large external LCD color display with music control pad that allows for easy playback without opening the phone. The
VX8560
is scheduled for an on-line release of June 24th and an in-store release early July. Lastly, the pièce de résistance, the
VX9700 Dare
will be the US CDMA version of the GSM
Prada
(minus the branding) and will feature a large WQVGA touchscreen, 3.2MP camera with Schneider Kreuznach lens, and on-screen QWERTY keypad. The
Dare
is expected to have an on-line release of July 4th and an in-store release by mid-July.
As always, keep in mind that these projected release dates are subject to change.
*
UPDATE
*
The Decoy VX8610 is confirmed to have a release of June 16th with a price of $179 after rebate.
The Chocolate3 VX8560 is now expected to be released by July 14th.
The Dare VX9700 is still scheduled to be out by mid-July.
source:
VX8610
,
VX8560
,
VX9700