Update for Maps on Windows Phone 8
1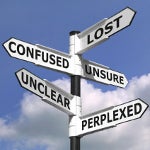 Settings
>
Applications
>
Maps
>
Check for Updates.
That might be a little more useful than your Little League coach telling you to take two and hit to right. Look, if the new Maps update is waiting for you after you click on "Check for Updates," all you will need to do is click on "Update" and the rest will be done for you. The Maps application for Windows Phone 8 works offline which is great if you've lost your data signal for some reason.
Mapping applications have been a big story in 2012, mostly due to the
disaster that was Apple Maps
. But
Google Maps for iOS really came out of the gate
like a top-rated thoroughbred. Considering that over
10 million iOS users
elected to install the app in the first 48 hours, you have to wonder if Apple would have been better off just leaving Google Maps on the phone in the first place. Sure, the whole mapping story has garnered some publicity for Apple, but
not the kind that the Cupertino based tech titan wants to see
.
Yeah, we seem to have digressed a little. Let's get back on track. There is an update for the Windows Phone 8 mapping application and you should grab it now. Let us know if you've installed it and what changes you can discern from it, in the comments box below.
source:
WPCentral