Unofficial VLC beta lands on Android, promises to read your every codec
12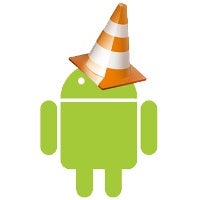 VideoLan Player, commonly known as VLC, has deserved its place under the media players' sun with its amazing ability to read everything you throw at it no matter the format, and no matter the codec. Now, the unofficial beta of
VLC for Android is available
and it comes with the same promise.
Now, it's been in the development stages for a while now, but this is the first time you can actually download it and use it on your Android device. Or you can wait until it gets officially released later this year.
Now, there are
three versions
of the app depending on your smartphone: ARM11, Cortex-A8/NEON, and Cortex-A9.
ARM11 is the oldest of the architectures and if you haven't updated your smartphone in a while chances are you have it. It's on Snapdragon S1 devices like the first-gen Windows Phone 7 devices.
Cortex-A8 is a bit newer and notable members include phones with the Snapdragon S2/S3, Hummingbird and TI OMAP 3 chip.
Cortex-A9 is everything newer - Tegra 2, Snapdragon S4 and OMAP 4.