Unlocking the bootloader of the Sony Xperia Z3 Compact decreases low-light camera performance, developers warn
14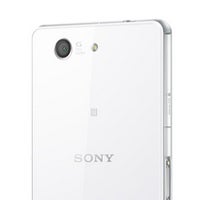 The
Sony Xperia Z3 Compact
might be one of the best overall smartphones money can buy you now, but you might want to think twice and trice before unlocking its bootloader and subsequently flashing a custom ROM on it. According to an Android developer, Magnus Sandin, toying with the bootloader of the compact powerhouse might result in degraded low-light performance of the device's camera, which will lead to unsatisfactory image results. And considering how much Sony emphasized on the low light capabilities of its newest devices (by implementing an ISO 12800 light sensitivity setting and an improved Low Light mode), you might be basically diminishing the advantages that the latter provide.
According to Magnus Sandin, the reasons for this reported behavior are the missing DRM security keys in devices with an unlocked bootloader, which leads to the malfunctioning of the "proprietary image processing". Usually, DRM keys usually have nothing to do with the camera performance and image-processing algorithms, but it looks like this is the case with the Xperia Z3 Compact in particular.
While the manufacturer warns that unlocking the bootloader of its devices might cause unexpected issues, such as non-functioning preloaded content, inaccessible secure user data partition, no more official software updates, and in the worst-case scenario, malfunctioning hardware and overheating. No mention about an under-performing camera performance of sorts.
At this point , the issue seems to be irreversible, so you should really think twice before rooting and treating your Xperia Z3 Compact to a custom Android firmware. Hopefully, that is not the case with its bigger brother, the
Sony Xperia Z3
.
You can check out some Sony Xperia Z3 Compact camera samples
in our review of the power-laden device
.
source:
@MagnusSandin
via
XDA