Unlocked Note 8 preorders directly from Samsung are also shipping early
17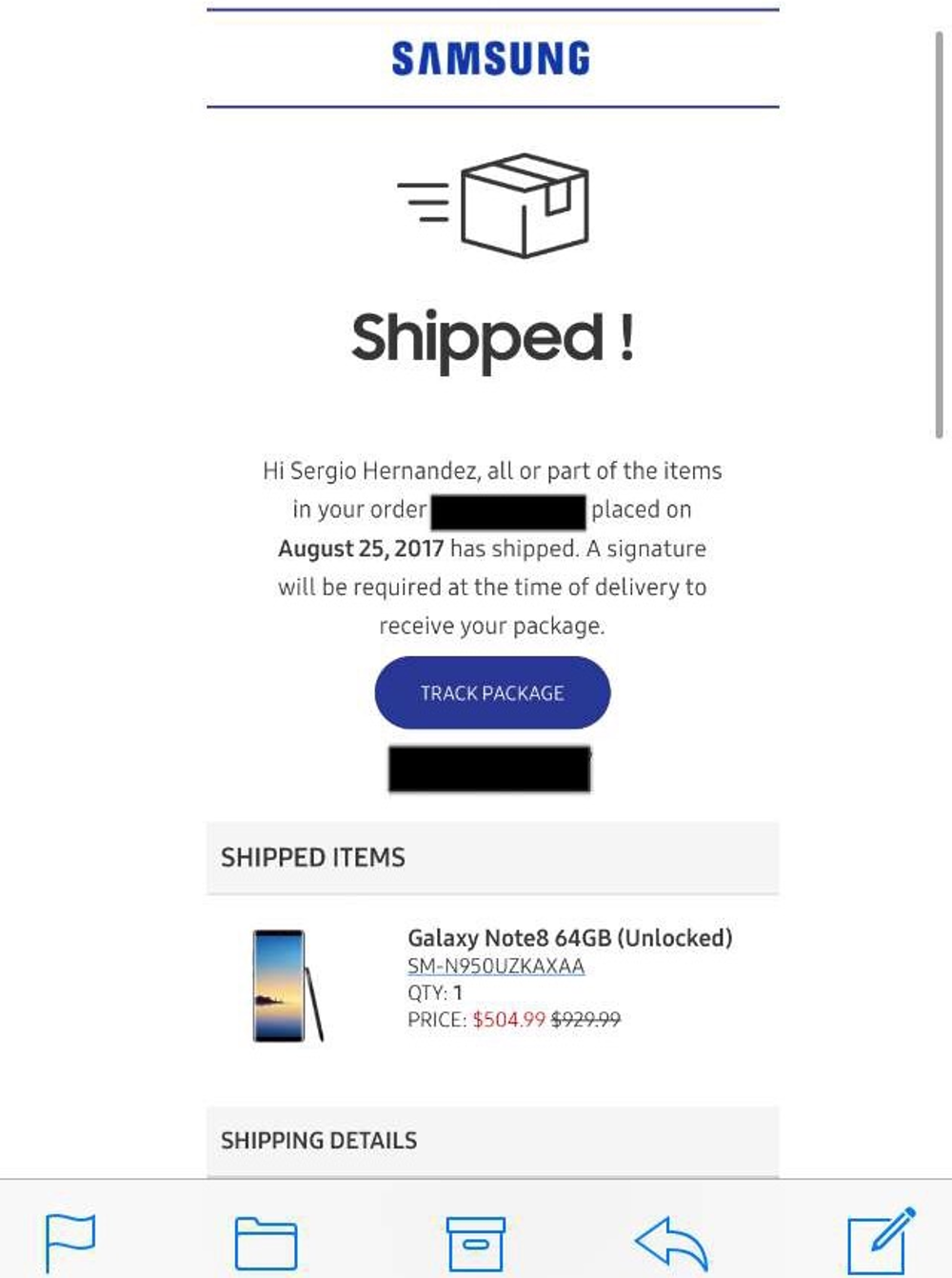 After carrier customers noticed that their Note 8 preorders have
shipped much earlier than expected
, those who ordered directly from Samsung will seemingly land perks other than the Samsung Gear 360 camera or the "Galaxy Foundation Kit" that consists of a Fast Wireless Charging Convertible plus a 128GB Samsung EVO+ memory card, too. A user boasts that their Note 8 preorder from Samsung.com is now listed as "shipped," and they might get the phablet as soon as tomorrow, if the planets align.
Given that Samsung's official
release date is September 15th
, that would be ten days ahead of schedule. Eager fans often get their preordered phones 2-3 days earlier, but ten days would be a pretty impressive feat, and we can only imagine the pleasantly-surprised looks on those who might eventually see a Note 8 on their front porch this week. Did you preorder Samsung's finest last week?
Thanks for the tip, Sergio!