This unknown company is partially responsible for more powerful iPhone and Android handsets
6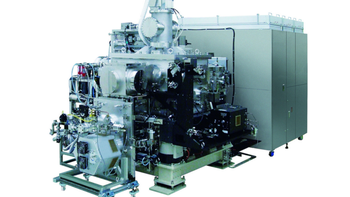 Some of you might be familiar with Moore's Law. Named after Intel co-founder Gordon Moore, the law says that the number of transistors doubles on a chip every other year. Chips produced by TSMC and Samsung use the 7nm and 8nm process respectively, allowing more transistors to be packed into a smaller area. This allows chip designers like Qualcomm, Huawei, Samsung and Apple to create chips more powerful than the previous generation, while consuming less power. This also allows phone manufacturers to produce thinner handsets.

Bloomberg today reports
on a little known Japanese firm that plays a large role in allowing chipmakers to increase the number of transistors in each new generation of chips. Lasertec Corp. is the only company in the world that makes testing equipment for a manufacturing process called extreme ultraviolet lithography (EUV) that only TSMC and Samsung will be using later this year. With not too many techniques left to etch small circuitry onto silicon wafers, EUV uses plasma beams to etch lines smaller than 7nm on silicon wafers. Lasertec has a machine that tests the glass masks that the plasma beams are sent through in order to trace out the circuity pattern.
Lasertec's machine looks for imperfections. Any thing less than perfection in this stage of chip production can result in a bad batch of chips that will have to be discarded. So far, the company says that it has received orders for the machine valued at the equivalent of $36 million. The company expects more orders once TSMC and Samsung start increasing mass production of chips using the 7nm EUV process. The expense of using EUV has limited the number of foundries using the process. Intel says it is not yet economically feasible to employ EUV, and Globalfoundries has decided to stay clear of it.
According to Samsung, 7nm EUV will allow the company to build chips that are 40% more efficient, resulting in a 20% performance boost while dropping power consumption by 50%. And that is the kind of information that smartphone power users love to hear.