Ladies and gents, these are your new Emoji for 2019
15
The Unicode Consortium is the keeper of the keys when it comes to Emoji. The group's members include such notable names in the mobile industry as Apple, Microsoft and Huawei.
The Consortium announced today
(via
emojipedia
) that of the 104 Emoji submitted for Unicode 12.0, it has accepted 59 new ones. Including different skin tones, there are a total of 230 new emoji options that will be available in Unicode 12.0.
The new Emoji includes such animals as a sloth, a guide dog, a service dog and an otter. Food being added includes a waffle, falafel, an oyster and a stick of butter. A manual and motorized wheelchair both made the cut as did a yo-yo, a stethoscope and a drop of blood. The video at the top of this article will reveal all of the upcoming Emoji to you.
Now, it is up to the phone manufacturers and developers of messaging apps to produce their own versions of the new 59 Emoji, which will be officially released a month from today on March 5th. However, Unicode says that the new Emoji probably won't show up on mobile handsets until September or October.
To refresh your memory, last year Unicode added 66 new Emoji for Unicode 11.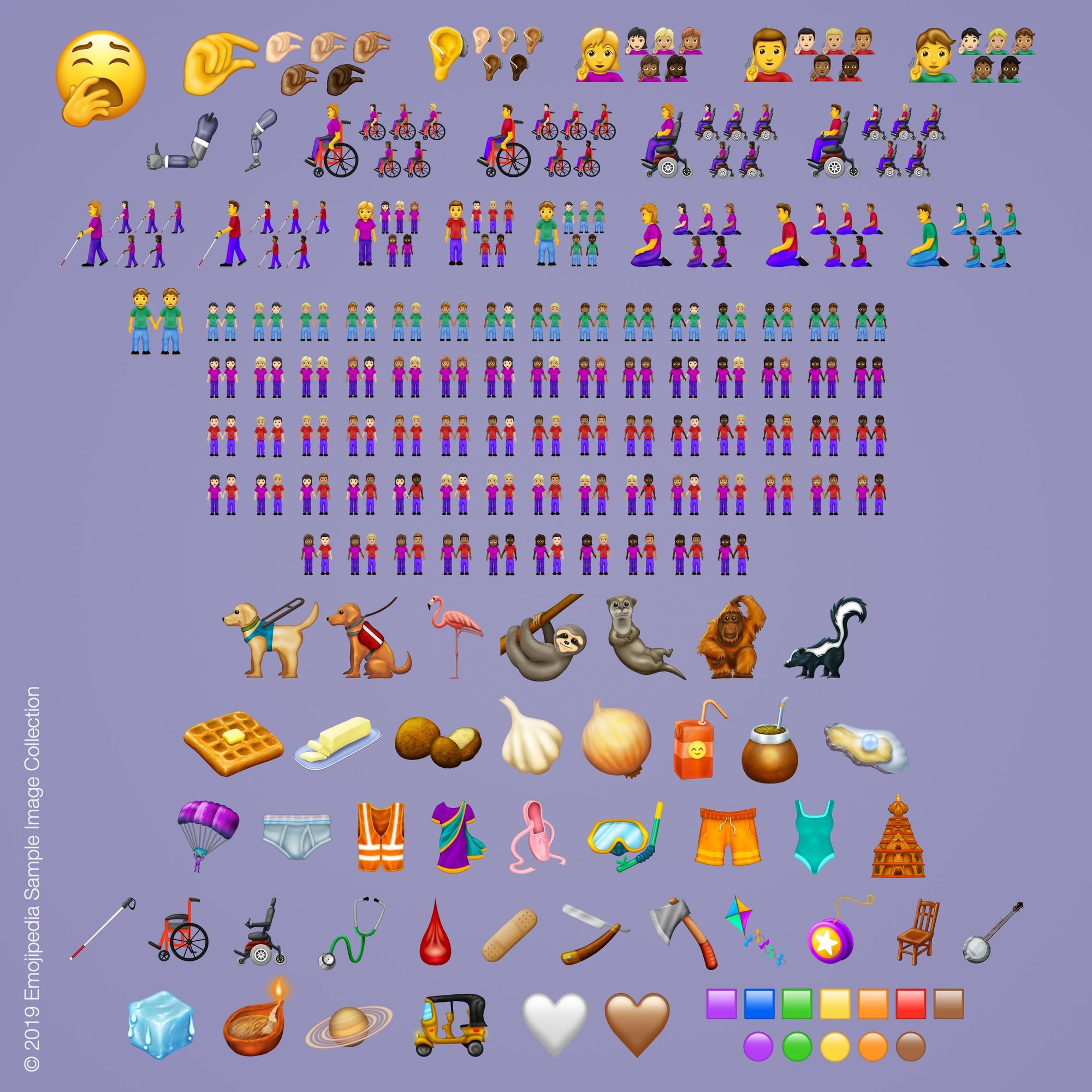 Ladies and gentlemen, here are the new Emoji additions for 2019