Uber attempts to patent drunk detection technology
1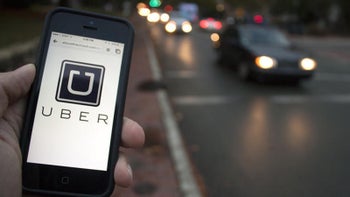 We recently covered a story detailing how the
Pentagon
was funding a project to track soldier's health status via mobile device. The technology would be used to detect certain illnesses and even when the user was under the influence or acting inappropriately. According to a patent application,
Uber
is now also pursuing such technology, albeit with a different motive. The technology is meant to show when customers are intoxicated. Uber says they have no current intention on implementing such technology and is not even sure how it would be used if they were to move forward with it. As one could expect, the technology has raised some eyebrows among privacy advocates as well as those who fight against drunk driving. Privacy advocates are concerned about how the company may collect data on customers, especially when it comes to health information and demographics. Those who advocate against drunk driving are worried that it may deter intoxicated customers from using Uber and subsequently getting into an accident themselves. Similar concerns were voiced regarding the Pentagon's pursuit of such technology, although the circumstances are definitely different.
How would it work and why bother?
The technology would record the user's past habits and use that as a baseline to detect changes. Characteristics such as mis-spelling words and delays may help determine if a user is less than sober. The way they hold their phone, the way they walk and other types of
motion
may also be compared with past records to show a customer is intoxicated. Uber suggests that detecting intoxication could help find drivers who are better equipped to handle these types of customers. Of course, it would also help drivers filter the type of clientele they feel like dealing with on a given night. The technology could improve safety for both drivers and customers, but it could also make finding a ride after a good time much more difficult. The idea that this could drastically change customer experience if implemented remains to be seen. After all, quite a bit of Uber's business comes from people finding a safe ride home and the pickup location must often give a pretty good hint at what type of customer a driver is picking up.