Defense Department looking to detect illness... via smartphone?
2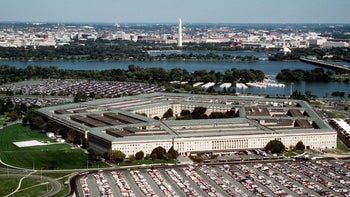 The Department of Defense has awarded a contract for a project seeking to develop technology that can detect when a service member is sick through their smartphone. The $5.1-million USD contract was given to a cybersecurity firm called Kryptowire by DARPA (Defense Advanced Research Projects Agency). Those at the Pentagon looking at developing the new technology call it Warfighter analytics using Smartphones for Health (WASH).
What is the goal?
The program is aiming to utilize the
various sensors on a smartphone
(think
motion
detection, cameras, microphones or even the heart rate sensors) to detect abnormalities in the user. The program is also looking to use data from user input. The program would analyze how a user is interacting with their device and compare it to how they use it on average as a baseline. If you have ever been on the receiving end of a message or phone call from a person who is less-than-sober, you may have an idea of how it works. It's no secret that the military is a pretty large group of people and this would help the Defense Department detect when a soldier is less than 100 percent. The hope is that this will lead to early detection for everything from Diabetes to Post Traumatic Stress Disorder. The earlier you detect an illness the
better outcome
for the patient.
So what is Kryptowire and are there any concerns?
The company is based out of Fairfax, Virginia and was started in 2011. According to its site, it appears the firm was essentially started by government contracts. They specialize in everything from app and security analytics to mobile enterprise technology.
There are already concerns being generated by the project. Specifically, the desire to expand this technology from
military to commercial use
is what seems to generate the most worry. A lot of technology has come down to the private sector through the same pipeline. Yet, with technology
privacy concerns
being at an all time high, some people are nervous about having their smartphone detecting and reporting so much personal information. This is still in the very early stages, with the contract just now being awarded. So it remains to be seen how successful it is and if it will be a huge leap ahead for the current healthcare app market.