US Department of Defense plans to procure iPhones and Android devices
13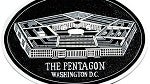 Research in Motion has been doing everything it can to keep a certain amount of mind-share with its clients. RIM's most treasured client is the US government, whose requirement for enterprise manageability and security is paramount.
Technology advances rapidly though, and it appears that several agencies are willing to look at alternative products. The US Immigration and Customs Enforcement agency (ICE) recently awarded a contract to replace their BlackBerry devices, all 17,000 of them, with iPhones. All RIM's vice-president of government solutions could say was to simply reiterate the company's commitment to bring BlackBerry 10 to market to meet the needs of its clients. However, we can see what RIM's decision to push the scheduled release of BlackBerry 10 to the first quarter of 2013 is truly going to cost.
RIM's user base is still growing, but the bulk of that growth is in emerging markets. Business customers always provide a higher margin and somewhat more stability. So while RIM may survive the consumer fluctuations, if this trend on business and government sector clients continues, it will not survive an exodus of
business customers
, which is happening with alarming regularity in
the United States
and
other parts of the world
.
The Pentagon has issued a Request for Proposal (RFP) to build a system that will secure and manage over 160,000 Apple and Android devices and be scalable to possibly handle as many as 8 million devices. While this may pose a real threat to RIM, the Canadian manufacturer is well within its ability to compete on this contract with BlackBerry Mobile Fusion. That product was released earlier this year by RIM and allows organizations to manage iOS and Android devices concurrently with BlackBerrys on their networks.
However, the solicitation, while noting that it would be useful if this new network would also manage BlackBerry devices, it does not list that parameter as a requirement. That may mean the department is either willing to manage things separately or, it does not plan to buy any more BlackBerrys. Knowing government spending, that latter is not likely, but opening this door to other platforms is quite revealing.
Sources:
Defense Information Systems Agency
and
The Washington Post