Sara Lee – Sydney, Australia adopts Windows Phone over BlackBerry, Android, iOS
6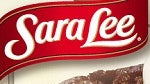 Sara Lee, which is now incorporated under "Hillshire Brands" has chosen to go all-in with Microsoft's mobile platform and is issuing
Nokia Lumia 800
devices, operating on the Optus network, to their workers at the company's Sydney plant, marking another blow to Research in Motion.
In the land down under, RIM has been taking it on the chin. Retailer Woolworth's and Australian airline Qantas recently announced departures from BlackBerry as well, favoring the iOS in those instances. Tire maker, Bridgestone's Australian operations also recently adopted Windows Phone.
Sara Lee has deployed about 70 handsets out of an anticipated 500, from executives to factory workers, and is quite pleased with the near seamless integration with the larger enterprise, which is built on Windows. IT Manager, Michael Holt lauded Windows Phone and its major advantage of being able to integrate with Microsoft Lync which allows the business to integrate their telephony solution directly to the mobile device. In addition, the connectivity with Microsoft Office, Internet Explorer, and Nokia Drive were all value-added features that gave Windows Phone the advantage with its "stronger enterprise solution."
After Microsoft and Nokia provided some hands-on training for the completely new user experience, the feedback from the users has been positive according to Holt. In addition, many of the fundamental tasks are completed a lot faster, increasing productivity. Sara Lee also has a corporate app store which allows the company to push corporate approved devices to the handsets using a mobile device management tool by Airloom.
The timing of this migration may have some people wondering, given the release of Windows Phone 8 next Monday. However, the company plans to migrate to Windows Phone 8 in the future.
sources:
Computerworld Australia
and
Delimiter