Don't fly like an LG G6: only US and Canada models will get wireless charging, only Asian ones will get Hi-Fi audio
43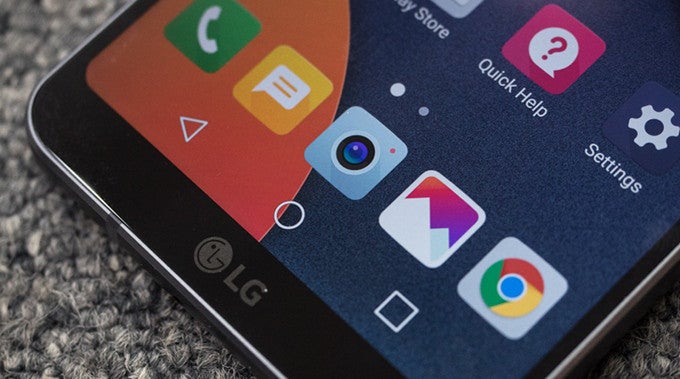 LG described its weird decision to make certain appealing features of its new G6 flagship exclusive to select markets the result of an extensive research. And we're not sure we're liking that.
Yes, you read that right, not all G6 units that will be out and about will be equal in terms of features. As LG described it, there will be two main versions of the G6: one with wireless charging and another one with a Hi-Fi DAC.
Wireless charging
Only the US version (
UPDATE:
And the Canadian one too!) of the LG G6 will support wireless charging. LG described its decision to make this feature exclusive to these markets only due to local consumers' love for this charging solution. G6 users sporting a different unit will have to resort to wired charging like it's 2007. At least Quick Charging 3.0 is present on all units - a minor consolation price!
Hi-Fi DAC
LG G6 with Hi-Fi DAC on board for high-quality audio will only be sold in South Korea and select other Asian markets. Again, LG claimed that this move was necessary due to the local consumers love for higher quality audio. Again, this data is coming from a research LG made on its own.
Other differences
The LG G6 that hit the shelves in South Korea, Asia (except Optus and Telstra models in Australia), India, and CIS (Armenia, Belarus, Kazakhstan, Kyrgyzstan, Moldova, Russia, Tajikistan, Turkmenistan, Ukraine, and Uzbekistan) will come with 64GB of native storage, whereas the rest get a measly 32GB. A dual-SIM G6 will reportedly make an appearance in select markets later on, too.
From what we can gather, there doesn't seem to be a G6 unit that simultaneously features both a Hi-Fi DAC and wireless charging. There is no info on a possible subsequent release of such a version of the phone, either. We can't lie - as much as we like the G6, we find LG's marketing strategy a bit disappointing, especially in this regard. The G6 would have been a way better phone if it came with all the features in the all the markets it's going to be available on.
How do you feel about that?