UPDATE 24 Hour Sale: Verizon's LG enV Touch and Gateway Netbook
9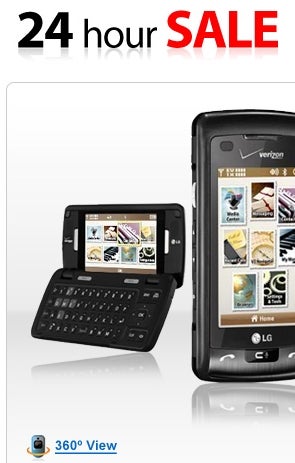 So you've been eying the
LG enV Touch
for a while now, but not sure when to pull the trigger? Who can blame you, as the touchscreen device has had a half-dozen prices since being released four months ago. If you recall, it was
initially $149
, then
$99
, back to $149, then lowered
once again
to $99, and then
increased to $179
last month. If you've been holding off, then today is your day...literally. Until 12-Midnight (Saturday) you have the opportunity to purchase the enV Touch for the lowest price we've seen on-line:
$79.99
, but this is only with a 2-year contract. If you are looking to do a 1-year, the price is $249.99, and without a contract it is still $409.99. These 24-hour sales will be changing daily, so be sure to check back at the
Verizon site
as other phones and accessories will be discounted.
source:
Verizon Wireless
PhoneArena Review of the LG enV Touch VX11000
*UPDATE*
We're sorry to report, but the enV Touch sale was from 12PM Noon 10/9/09 to 12PM 10/10/09.
The current sale is for the new
Gateway Netbook
, lowered from $149 to $119 (from 12PM 10/10/09 through 12PM 10/11/09).
Invalid image meta