U.S. gov't proposes femtocell in every federal building
2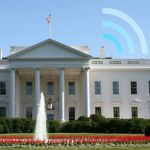 Legislators have proposed the Federal Wi-Net Act, in which every one of the 9000 U.S. General Services buildings, and every future federal building, will be equipped with wireless base stations and
Wi-Fi
hotspots. The bill, proposed by Sen. Olympia Snowe (R-Maine) and Sen. Mark Warner (D-VA.), is an effort to unburden taxed wireless networks.
Under the bill, $15 million would go towards retrofitting all federal buildings by 2014. "I see a great opportunity to leverage federal buildings in order to improve wireless broadband coverage at a very reasonable cost," said Sen. Warner. They hope to not only
unburden the networks
, but also reduce dropped calls that often occur indoors and in rural areas.
"With over 276 million wireless subscribers across our nation and growing demand for wireless broadband, it is imperative that we take steps to improve wireless communication capacity," said Sen. Snowe. She went on to point out that 60% of mobile Internet, and 40% of wireless calls, occur indoors. If that traffic were redirected to base stations, other customers might enjoy significantly more reliable service.
It's easy to forget that the folks on Capitol Hill experience the same load-screens and dropped calls to which we're subjected. Maybe improved wireless networks will decrease the crime rate, as users experience less frustration. Thanks, Uncle Sam!
source:
The Hill
via
Engadget