ITC judge recommends U.S. ban on Apple iPhone
11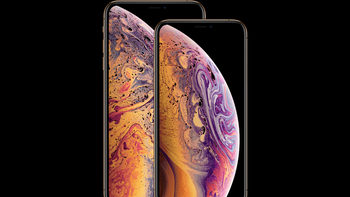 Meanwhile, in a totally separate case, Bloomberg reports that ITC Judge MaryJoan McNamara ruled today that some Apple iPhone models using Intel modem chips infringe on a couple of Qualcomm patents. Unlike Judge Pender, Judge McNamara says that she is recommending an import ban on certain iPhone models imported from China. Just like the decision made last September, today's decision must be reviewed by the entire commission. A final ruling is expected by July. It should be noted that the judge found that Apple did not infringe on two other patents that they were alleged by Qualcomm to have used without a license.

The original filing by Qualcomm was related to patents that it claimed were not licensed by Apple for the iPhone 7 and iPhone 7 Plus, iPhone 8, iPhone 8 Plus and the iPhone X. Only models using an Intel modem chip would be affected. Even with this information in mind, it is unknown which iPhone models would be covered by the exclusion order recommended in Judge McNamara's ruling.

In the earlier case, which we should get a final ruling on today, Judge Pender agreed with Apple that banning the import and sales of Apple iPhones containing an Intel modem would hurt competition between Qualcomm and Intel. Apple said that this competition is necessary for the continued development of 5G, the next-generation of wireless connectivity. Intel has said that if an exclusion order is issued against Apple, it would be forced to exit the modem chip business.
From 2011-2015, Apple used modem chips from Qualcomm on all iPhone models. In 2016-2017, both Qualcomm and Intel supplied Apple with this component. Last year, due to a number of lawsuits that Qualcomm filed against Apple (and vice versa), Apple used only modem chips from Intel on the 2018 iPhones.
The president still has to sign off an any exclusion order that the entire ITC rules in favor of

Even if the earlier case, and today's case, result in a final decision banning sales and imports of certain iPhone models in the states, the order is sent to the president. Donald Trump could sign off on the exclusion order, rule against it, or let it lapse after 60 days. In 2013, President Barack Obama vetoed an ITC order that would have placed an import ban on certain iPhone and iPad models. Obama said that because the Samsung patents that Apple was found to have infringed were standard-essential patents, he decided to veto the ban. These are patents that manufacturers need to use to make sure that their products meet technical standards for an industry.

Later that same year, with the roles reversed, Obama let an ITC import ban against Samsung take effect. In that case, Apple successfully accused Samsung of infringing on a pair of its patents. However, the ban was imposed against older Samsung handsets.
"However, it should be noted that I will be recommending that a limited exclusion order together with a cease and desist order, both with certification provisions, issue against Apple. A bond will not be recommended during the Presidential Review Period."-Judge MaryJoan McNamara from her ruling