T-Mobile introduces new myTouch phones built by Huawei
10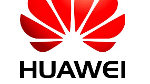 For months now, we have known that
T-Mobile was to introduce a pair of new myTouch phones built by Huawei
. For example, back in March, the T-Mobile
myTouch Q, built by Huawei with a side-sliding QWERTY, met the paparazzi
. The next month, an
FCC visit confirmed the existence of the models
, while in May
some pictures of the phones were taken in the wild
. In that story, we told you that the next T-Mobile myTouch models would launch on July 11th. Fast forward to Wednesday, July 11th, and we can tell you that T-Mobile has officially introduced the next two myTouch smartphones, just like we told you they would back in May.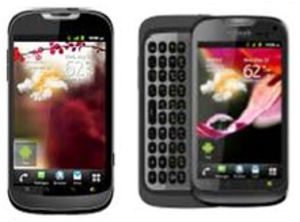 The T-Mobile myTouch (L) and T-Mobile myTouch Q (R)
T-Mobile has announced the myTouch and myTouch Q. Both are nearly the same except for the side-sliding QWERTY on the latter model. Both new myTouch phones have been manufactured by Huawei (whose name
hopefully you can now pronounce
) and
both are powered by Android 2.3
. The pair each have a 4 inch WVGA screen and a 1.4GHz processor under the hood. Both models have a 5MP camera and a front-facing shooter, the Swype typing system and the T-Mobile Genius Button 4.0 from voice recognition experts Nuance. The latter has a Genius Web search that uses voice commands to launch an app, make a search or dinner reservations. A reworked app tray lets you view all of your apps at once, your most recently used apps or those you most recently downloaded. You will be able to search for your apps with your voice.
Considering that the
Motorola ATRIX HD changed the pricing game with its $99 on-contract price
for a loaded phone, T-Mobile had to make the pricing just right and it appears that they have. Both phones are $49.99 after a $50 mail-in-rebate and
will be available later this summer
. The T-Mobile myTouch will be available in black and dark red while the T-Mobile myTouch Q can be purchased in black or white.
source:
CNET