ZTE wants to break into the high-end smartphone market in the U.S.
3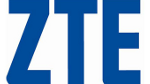 ZTE plans on
challenging the big guys in 2012
. In an interview with
Reuters
, the manufacturer's head of handset strategy,
Lv Qianhao,
said, "
The United States and China will be key engines driving our smartphone sales.
" ZTE is the fourth or fifth largest handset manufacturer on the globe (depending on who you listen to) but needs a stronger presence in key markets.
The
Shenzhen-based company just

started to infiltrate the U.S. smartphone market

in the second half of last year and according to Qianhao, wants to break into high-end models.
"

If we say ZTE started out as a contractor, like those building mass housing that are value for money, then we want to be a developer of luxury high-end estates

," said the executive. He also said that ZTE expects to double its smartphone shipments in 2012 and will attempt to raise profit margins by concentrating on the pricier top-line models. The firm's margins have been hit by its production of lower-end models and competition from Nokia, Samsung and Huawei.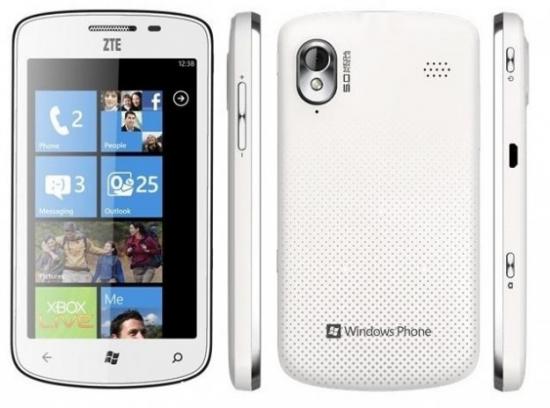 The ZTE Tania announced at CES
For the company to crack the high-end of the smartphone market, it will really need to push the specs higher on its phones. Take the
ZTE Tania
that was introduced at CES last week. The Windows Phone device has a 4.3 inch screen which might let us place it with other top end models. But the combination of a 5MP camera and
4GB of native storage
is more than a bit underwhelming. Even the single-core 1GHz Qualcomm Snapdragon MSM8255 could be upgraded.

ZTE's profit margins for consumer devices, which includes cell phones, tablets, and modems, fell 3.08% to 19.6% in last year's first half thanks to its production of cheaper handset models.. Last year, the company topped its goal of

12 million smartphones produced

as the company started its shift from making low-end featurephones to high-end smartphones. Back in September, a company executive said that ZTE is aiming to increase shipments by 30% to 40% annually over the next 3 years. The company had a target to produce 80 million handsets last year, 33% higher than the number shipped in 2010.

source: Reuters