Type:Rider Review
2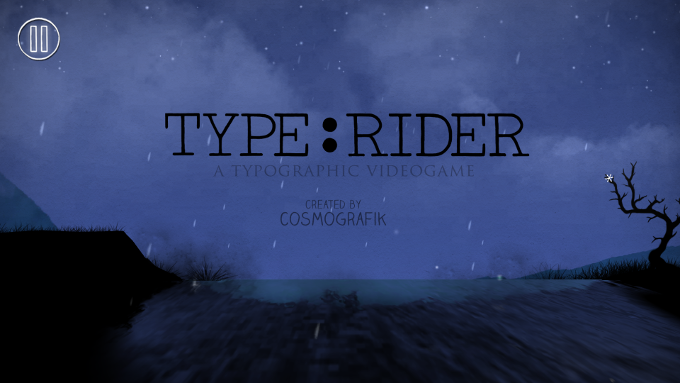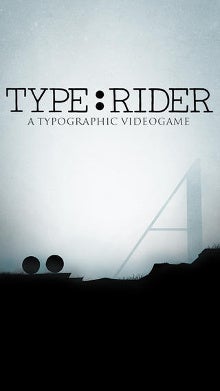 Type Rider is all about fonts.
Educational and fun. This is what Type:Rider is all about as the physics puzzler takes you through the history of fonts and typewriting from cave paintings to the very edge of the post-modern world. An atmospheric game urging you to plug in your headphones and listen, not just watch, it grants you control over two balls or dots if you prefer scrolling through the pages of written word.
Once you start the game, you are instantly immersed in a unique visual style and a world composed of letters of different size and shape. Starting you with caveman writing and the first Gothic font in 1450 you get served small dishes of information about how the human kind evolved its typewriting as you proceed through fairly easy puzzles. The game is not much of a challenge - instead of a run, it feels more like a Sunday stroll. Some will like it, hardcore gamers might prefer to exert a bit more effort, though.
The characters you assume control of are two tiny balls that roll left and right and can jump. Controlling them is fairly straightforward and well optimized for a touch screen - you just tap on the left or right side of the display and another tap while you hold that movement would cause them to jump.
It's all a side-scrolling world and for every level you have to collect the full collection of letters for a maximum score, but you can continue even if you don't. Spread across the levels are portraits of famous people who have contributed either a font, a typewriter, or another advancement in typography. The levels themself are composed of elements like the first letterpress machine or the Gutenberg bible. The letterpress, for instance, is something you see working and you have to escape its pressure in one of the levels. Ultimately, font names like Didot and Clarendon, the history of French typography and the arrival of modern Pixel fonts all melt together in an engaging story.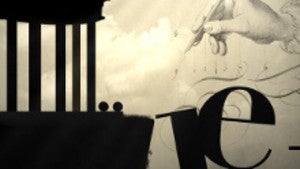 You go through the history of typewriting.
Type:Rider is available on both Android and iOS for $2.99, and you can also play it free in the browser of a Windows machine. A 193MB download, it takes a while but that wait is worth as you won't have to wait for things to get grabbed from the web inside the game.
All in all, Type:Rider is a fun puzzler that we loved for its immersive atmosphere and for the fun and engaging way it walked us through the history of fonts, from old to modern. While it's not as challenging as we'd like, we're willing to forgive it this slight flaw and take the game not as much as a challenge as a stroll through history. And we definitely recommend you take this stroll as well.
Pros
Unique immersive visual and audio style
Great educational value