Two variants of either the Snapdragon 821 or Snapdragon 823 chipsets are discovered on Zauba
4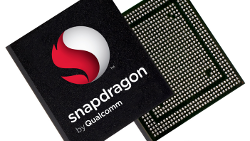 India's import and export site of record is Zauba. Quite a few times we have found some information posted on the site that wasn't available elsewhere. Today, it appears that either the Snapdragon 821 SoC or the Snapdragon 823 chipset has been listed on the site. Like the Snapdragon 820, there will be two different versions of the chipset.
The MSM 8996SG (001-Y6) will feature a quad-core CPU with a maximum clock speed of 2.15GHz. The GPU maxes out at 624MHz and there is support for 1866MHz of LPDDR4 RAM. The other version of the Snapdragon 821 or Snapdragon 823, MSM8996SG (001-Y8), will contain a zippier quad-core 2.35GHz CPU and a 653MHz GPU. The same 1866MHz of LPDDR4 RAM is supported.
We could see the Snapdragon 821 or Snapdragon 823
make its first appearance when the LeEco LeMax 2 Pro is introduced shortly
. In January,
the LeEco LeMax Pro was the first smartphone unveiled with the Snapdragon 820 on board
.
Both versions of the Snapdragon 821 or Snapdragon 823 will feature Quick Charge 3.0. Devices powered by a Snapdragon chipset with Quick Charge 3.0, using a Quick Charge certified power adapter and any USB connector (including Type-C) can charge their battery as much as four times faster than phones using a regular charging system.

Two variants of either the Snapdragon 821 or Snapdragon 823 chipset were found listed on Zauba
source:
Zauba
via
Motog3.com