Two developer events scheduled for Google Glass
8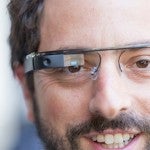 Were you one of the people at Google I/O that
shelled out $1,500 to pre-order the Explorer edition of Google Glass?
Than you might be packing your bags to attend one of two "hackathons" being held for developers in the Explorer program. The idea is to get developers together to write for Glass. The email sent out by Google has a complete schedule so you will know exactly what to expect over the two days that the event is being held for. The "hackathons" will be held on January 28th and 29th in San Francisco and February 1st and 2nd in New York City. Those developers who received the email from Google have until
January 18th
at 4pm PST to make a decision which one they want to attend. A subsequent confirmation letter will relay all of the necessary instructions
The Google Mirror API should make developing an app for Glass seem familiar to those who have used RESTful Web services. A Google spokesman said, "
We're looking forward to what developers will do with Glass, but we don't have more details to share at this time
." And while all of the hacking and writing for Glass will no doubt be interesting, the real fun comes from
getting a unit to use
during the two-days.
Join us for an early look at Glass and two full days of hacking on the upcoming Google Mirror API in San Francisco or New York. These hackathons are just for developers in the Explorer program and we're calling them the Glass Foundry. It's the first opportunity for a group of developers to get together and develop for Glass.

We'll begin the first day with an introduction to Glass. You'l have a device to use while on-site. Next we'll take a look at the Mirror API, which gives you the ability to exchange data and interact with the user over REST. We'll then dive into development with Google engineers on site to help you at any point. At the end of the second day we'll have a lively round of demos with some special guest judges.

If you'd like to attend this first Glass Foundry, please choose and register by Friday, January 18th at 4pm PT. There is limited space. If you are accepted, you will receive a confirmation letter with additional details and required terms after registration closes. Please don't make any travel arrangements until your attendance is confirmed.

Glass Foundry San Francisco
January 28th & 29th at Google SF

Glass Foundry New York
February 1st & 2nd and Google NYC
source:
AllThingsD