Twitter usernames no longer count toward the 140 character limit on tweeted replies
4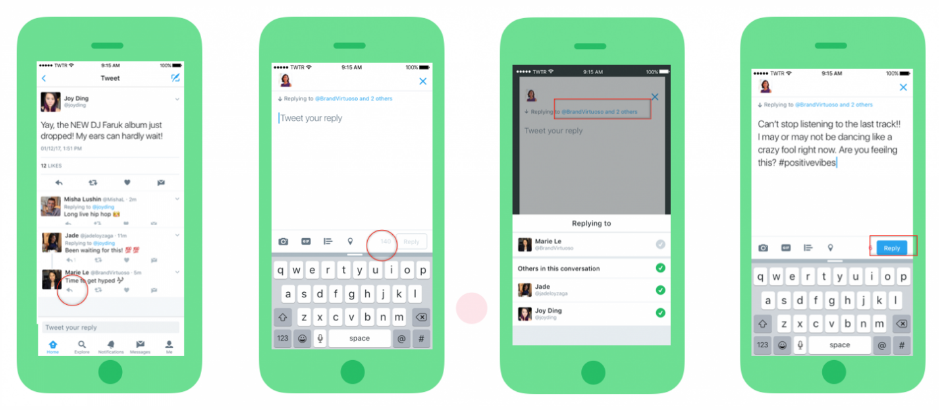 Update to Twitter won't count usernames toward the 140 character cap on responses
Twitter has made this a great day for countless Twitter users who feel suffocated by the 140 character limit. An update to the app is being pushed out starting today; the main change will allow users to send a reply to a Tweet without counting usernames toward the 140 character limit. Another change will put the recipient's user name above the tweet instead of being inside it. And clicking on "Replying to..." gives the Twitter user a way to control who is part of a Twitter chat.
The update is being made available now on the App Store for iOS users, and can be found on the Google Play Store for Android users. The update for the Twitter desktop application can be found on the Twitter.com website.
"The updates we're making today are based on feedback from all of you as well as research and experimentation. In our tests of this new experience, we found that people engage more with conversations on Twitter."-Twitter
More improvements will be coming as the company continues to take long looks on how to improve conversations and make Twitter easier to use. If you don't have the app installed on your mobile device, just click below on the appropriate platform.
Download Twitter to your mobile device (
Android
|
iOS
)
source:
Twitter