Twitter officially makes change to its timeline; new feature is disabled by default
10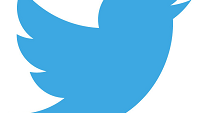 Twitter has announced today the change to its timeline that many
users of the social media app had been worried about
. But as it turns out, they had no reason to be worried after all. The new feature will allow a subscriber to view the tweets that are deemed to be more important to him/her right at the very top of the user's timeline. These will be recent tweets shown in reverse chronological order. The rest of a subscriber's tweets will be displayed underneath, in reverse chronological order. Pull the page to refresh, and any new tweets will show up right on top.
This new feature has to be enabled by the Twitter user in the settings page. Otherwise, there will be no changes and things will remain status quo. Twitter will use an algorithm to determine which tweets are more important to each individual subscriber. While testing the new feature, it was discovered that those using the new timeline were more likely to use Twitter more by sending out new tweets and retweeting older ones.
The changes will be launched in the "coming weeks," but not before Twitter gets some feedback first. You can test this new timeline out by going into the settings of your Twitter account and selecting 'Show me the best Tweets first.' Comments and feedback can be sent to Twitter at
this link
.
source:
Twitter
via
Crackberry