Twitter "offended" after unknown bidder, rumoured to be either Google or Microsoft, offered $4 billion to buy it
7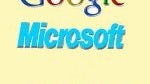 According to two sources independent from one another, Google and possibly Microsoft tried to initiate official talks for Twitter's acquisition. The first unofficial offer, which was put on the table by Google, was worth $2.5 billion. The rumour says that the second one, which possibly originated from Microsoft, came only 3 months ago and it was worth $4 billion. Reportedly, Twitter twice rejected official talks for its acquisition and went as far as to characterize the unofficial offers as "insulting".
The rumour for the $2.5 billion offer came from "a source close to an executive involved in the talks", while the $4 billion offer was leaked by a Twitter shareholder. Both sources say it's likely that Microsoft was behind the second offer, which means that Twitter found itself in the midst of a bidding war between two of the biggest corporations in the US and beyond.
It sounds likely that such informal talks occurred and if true, this means that Twitter spoiled the party. Yet, these astronomical figures are another confirmation that we live in digital times - after all, Verizon bought 22 MHz of spectrum (or polluted air, if you look at it from another angle) for $4.7 bilion in 2008 and invested new $4 billion for its LTE and 3G expansion. No wonder Twitter is offended by the $4 billion offer.
source:
Yahoo
Recommended Stories