Twitter is testing some changes on the beta version of its Android app
2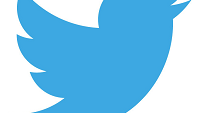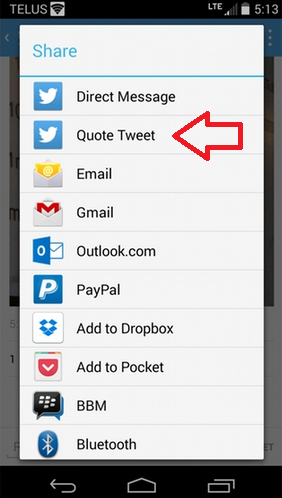 Twitter's Android beta moves quote re-tweets to the Share menu
The latest beta version of Twitter for Android allows you to take some actions directly from the notifications shade of your Android powered device running Android 4.1 or higher. You can reply, re-tweet and favorite. Tapping on each feature will bring forth a confirmation notification which you can easily dismiss with a simple tap.
Twitter also appear to be eliminating "quote re-tweeters." This method of re-tweeting includes adding "RT @name" in front of the original message. Unfortunately, it gives the impression that the re-tweeter was responsible for the original message. Twitter will apparently be using native re-tweets instead, which simply copies the original message without adding that "RT@ name" line. Quote re-tweets have been moved to the Share menu in the Android beta.
The iOS version of Twitter, which does not have a beta version, gives users the ability to choose between "native" and "quote" re-tweets which might be how the Android version of Twitter handles this once the current beta version goes live. In addition, Twitter now offers Immersive Mode for full-screen pictures on those Android handsets running KitKat.
source:
MobileSyrup