Try out Windows Phone on Android or iPhone
20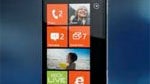 If you've ever even been the least bit curious about Windows Phone 7.5 Mango, Microsoft has made it easy for iPhone and Android owners to check out the experience in the privacy of their own phone without any installations.
Just point your mobile browser to
http://aka.ms/wpdemo
and you can access an interactive HTML5 page. The demo allows you to experience the look and feel of the Windows Phone 7.5 interface, as well as walks you through some common tasks such as checking email and sending a text message.
Overall, the page is very responsive and gives a nice introduction to Windows Phone 7.5 for a first time user. It remains to be seen if this tool will actual convert someone to Windows Phone, but Microsoft has definitely come up with a very simple and creative way to get a taste of its software into the hands of its competitor's customers.
source:
Microsoft
via
Gizmodo