Trump's threat could lead to higher Apple iPhone prices in the states
40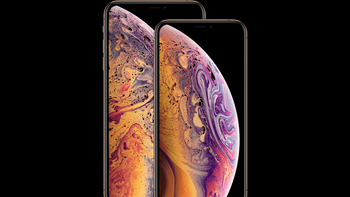 If you live in the U.S., be prepared to pay more for the Apple iPhone.
A multi-part tweet disseminated today by President Donald Trump
(via
The New York Times
) revealed that starting next Friday, $200 billion of Chinese goods imported into the U.S. will be taxed at a 25% rate, up from the current 10%. Trump also noted that $50 billion of hi-tech goods from China that are imported by the U.S. already are taxed at 25%. While the Apple iPhone and other Apple devices have managed to evade the tariff charges, Trump is now talking about taxing hundreds of billions of dollars of additional Chinese products imported into the states, possibly including the iPhone. While Apple designs its products in the U.S., they are assembled by contract manufacturers in China and imported into the U.S.
Trump could be merely seeking to raise the pressure on China to reach an agreement with the U.S. A negotiating team from the country will travel to Washington this week for a round of talks. This could be the last chance for both nations to reach an agreement and end a trade war that has weakened China's economy. That weakness has hurt Apple's business in the country. During the company's fiscal second quarter, which ran from January through March,
Apple saw its sales in China decline by 21.5% from $13.02 billion to $10.22 billion
.
So why has Trump decided to engage in a trade war with China? The U.S. has run a large trade deficit with China for years, and while many economists will say that this shows that U.S. consumers are wealthier than their Chinese counterparts and can afford to purchase more goods from that country, the president sees it differently. He views the trade deficit as a scoreboard showing that the U.S. is losing when it comes to trade with China.
Whatever happened to those three new Apple factories that were going to be built in the states?

The president also could be losing patience with Apple CEO Tim
Apple
Cook. Trump has said numerous times that Apple needs to move production of its products to the U.S., and tweeted last September that Apple could avoid tariffs by moving jobs to the U.S. And in a bizarre episode that has never been explained, back in June of 2017 the president said that he was told by Tim Cook that
Apple would build "three big plants, beautiful plants" in the U.S.
The president said at the time that he couldn't say where the factories would be located, or what they would produce. There was a good reason for that; Apple denied that this conversation ever happened. But to illustrate how the president thinks, he had previously told
Time magazine
that he wanted Apple to build its best factory in the states "even if it's only a foot bigger than some place in China."
While the U.S. has been pressing China to buy more American made goods, it also wants the country to stop demanding U.S. trade secrets and technology as a condition for doing business in China. And while there is no doubt that Trump sees the tariffs as a way to twist the arm of Chinese president Xi Jinping, the data indicates that Americans are being hurt by the price hikes being passed on to them because of the tariffs. And if the iPhone ends up on the list of products getting taxed, U.S. consumers will end up paying more for the device. How much more would depend on how much of a tariff Apple would decide to eat.