Garish Nokia 3310 made of titanium and 24K gold commemorates the historical Trump-Putin summit
5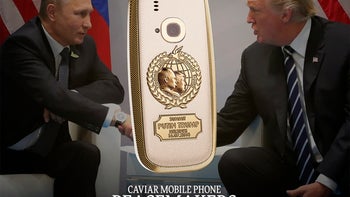 Of all the ways one can think of commemorating the upcoming historical Trump-Putin summit in Helsinki, Russian exclusive phone maker Caviar came up with the quite possibly... the kitschiest and most garish one. But hey, this is exactly what one has to come up with in order to stand out in these overwhelming times...
Meet the "Peacemakers", a Nokia 3310 made of titanium and featuring a 24-karat gold ornament depicting the portraits of Vladimir Putin and Donald Trump looking in the same direction, which is a rather uplifting symbol given the importance of the high-profile meeting.
The titanium of the phone has been fully covered with gold by using a PVD (Physical vapor deposition) technique which promises even greater resistance to corrosion. As an added bonus, the gold film adds a neat chrome-like overall color of the handset.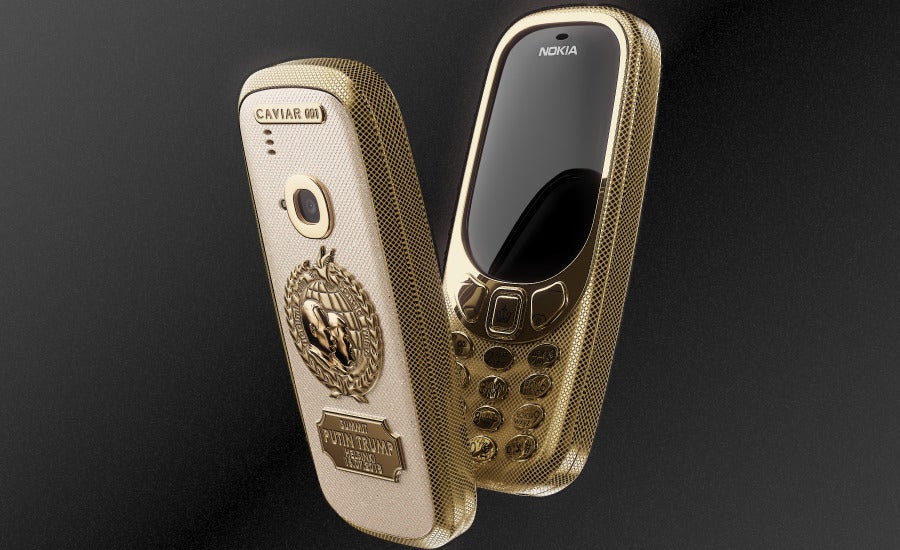 Cool or not? You decide
But that's not all: even the d-pad button at the front of the Nokia 3310 is engraved with a decorative crown, because of course it is. Kitschy and garish, but we do admit it looks kind of cool.

So, what about the pricing? Well, all things considered, the price tag of 162,000 rubles (around $2,610) somehow doesn't strike us surprising, not at all. It's clear that this device is aimed at eccentric millionaires and Russian oligarchs with questionable taste in gadgets. Caviar doesn't say how many of the Nokia 3310 Peacemakers edition will be produced, but it's already revealed that the first two units will be gifted to Trump and Putin.
How charming.