Trick or treat! Here are HTC, Samsung, Sony, Huawei, Nokia, ASUS, and ZTE's Halloween shenanigans
21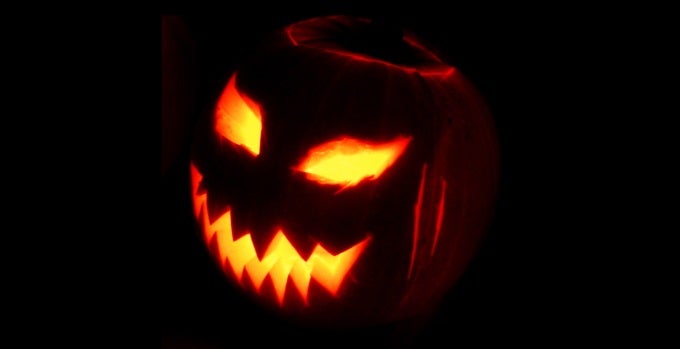 The 31st of October has come for many of you around the globe, which means the Halloween craze is going through its motions. Unfortunately, there are no zombies or haz-mat suit wearers to be found in our office (it's kind of hard to accurately assess a smartphone display through a steamy visor!), but our beloved mobile manufacturers are already throwing their Halloween parties in their social network accounts and other means. Let's see who's the scariest!
HTC
HTC set up an awesome Halloween gag for its fans. At 00:00 on the 31st, the glowing pumpkin appeared on everyone's HTC DotView cases. Can you say spooky? Hold up, because later, the Grim Reaper himself showed up to claim the last bits of battery life from your beloved phone... and your soul. You can see the effect in these users' photos and videos.
Samsung
Meanwhile, Samsung addressed those who aren't in the mood for tricks & treats. It cooked up a simple recipe for a "semi-cool" Halloween costume. Draw four musical notes on your shirt and you become the Galaxy Note 4. Tuck a pen or pencil behind your ear to symbolize the S-Pen. Uhh, let's just Sammy has a weird sense of humor.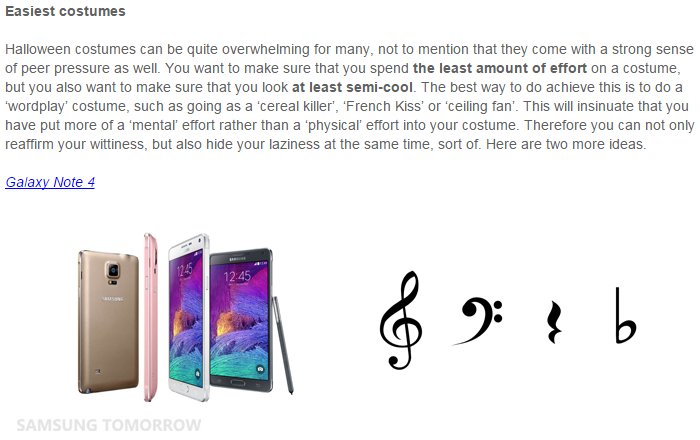 Apple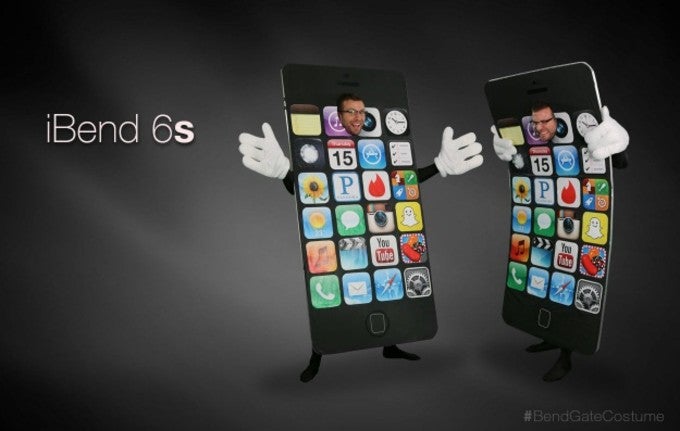 Sony
Huawei
The Chinese powerhouse is throwing a "groufie" contest. Uhm, in case it didn't immediately
click
, a "groufie" is the acceptance-pending term for "group selfie". So, if you're feeling lucky, take a groufie of you and at least two other humans in Halloween outfits, upload them to Huawei's Facebook page, and 10 winners will receive
a terrific Huawei Ascend P7 smartphone
after judgement.
Nokia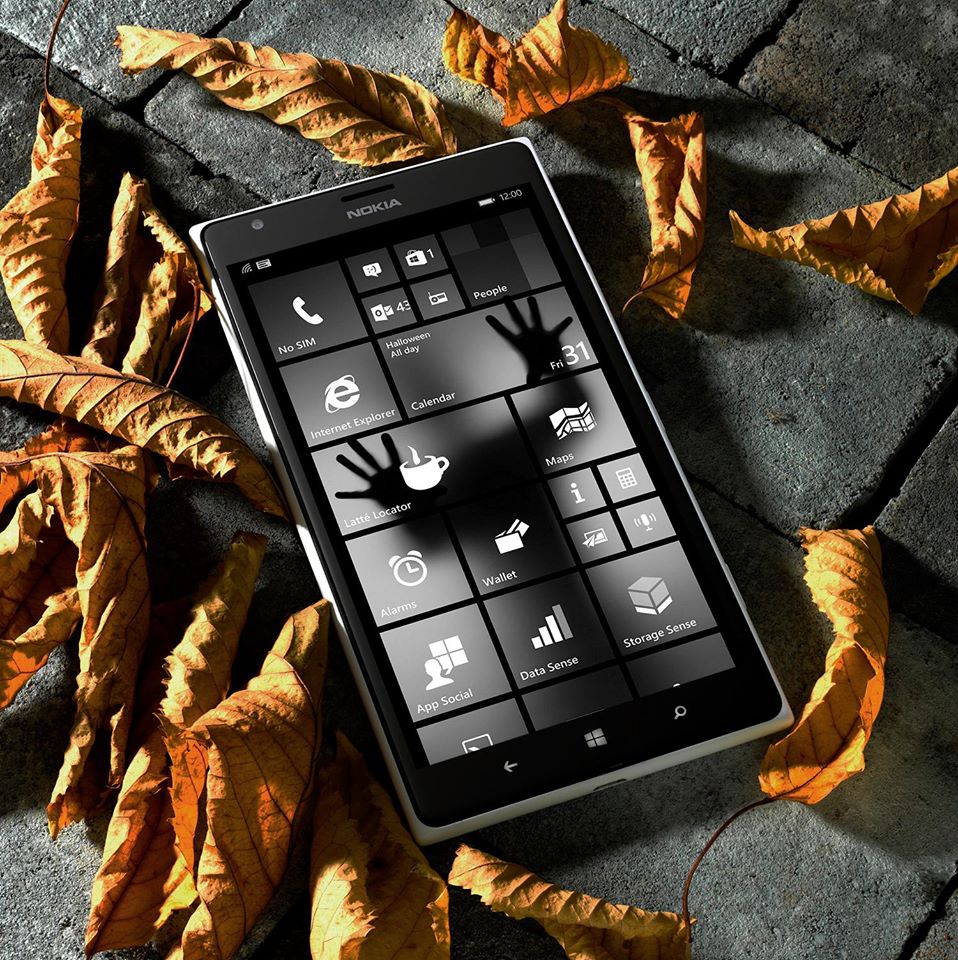 ASUS
ASUS is also in on the fun. It designed
a Facebook game
in which you play with your friends and get a shot at winning the
ASUS FonePad
. Loving the graphic design, ASUS!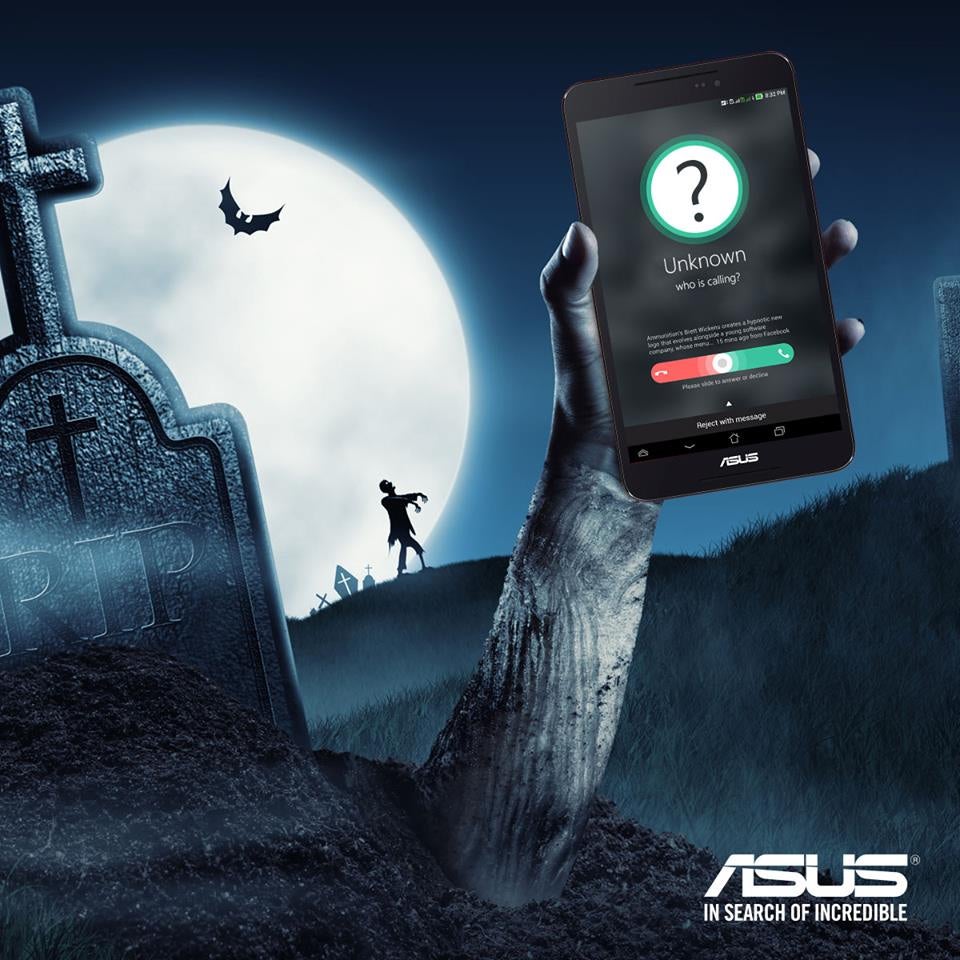 T-Mobile's John Legere

Hm. Well, fair enough!
ZTE
Finally, ZTE organized a Halloween Party game that plays out like this. Say a terrifying ghost has called you with the following message - "Trick or treat! We're coming to your home!" Zoinks! Think of a clever enough answer and send it to ZTE's
WeChat account
(
ZTE_Corporation
). The ten lucky winners will be awarded a ZTE Bluetooth Music Box. Sweet!
And that concludes our round up. We'll have to deduct fun points from Apple, Xiaomi, Meizu, Oppo, OnePlus, BlackBerry, Motorola, and MicroMax's fun scores for not punching in any Halloween contests. Then again, they might be simply coming late to the party, so stay sharp!
* Header photograph by Toby Ord on 31 Oct 2003; {{cc-by-sa-2.5}}