Tough times are coming for HTC in 2010
4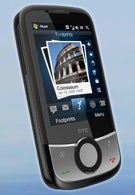 HTC
is one of the leading smartphone manufacturers in the world and this is by no means surprising, as its products are known for the quality of both their hardware and software. Besides, the company made a timely move by switching from Windows Mobile to Android as the main OS to base its smartphones on. But it seems the future of the company may not be that bright, as industry sources in Taiwan believe that competition in 2010 coming from manufacturers like LG, Samsung and Motorola will be much tougher.
In the last quarter of 2009, Motorola has actually managed to surpass HTC, becoming the fourth largest smartphone vendor for the period, in terms of volume shipments. Samsung is believed to become stronger on the smartphone field, having in mind the company is now manufacturing smartphones for various operating systems and it plans on rolling out its own one – bada. LG is also hoping to expand its smartphone business by offering more than 20 models in 2010.
We don't really see HTC backing down anytime soon, but rather spending more resources on innovation, in order to bring us even better devices. After all, that's the point in having a competition.
source:
DigiTimes