Time capsule: here are the best devices from MWC... from 5 years ago
29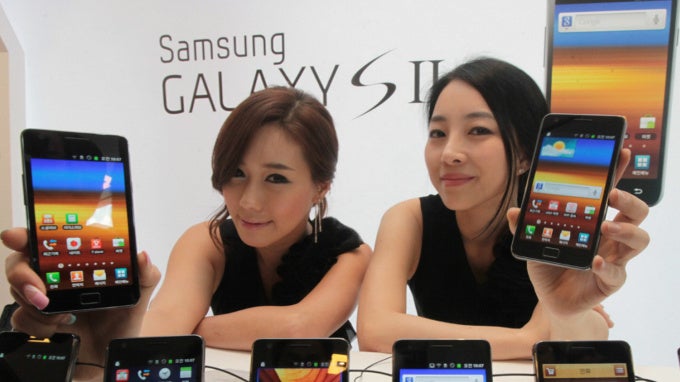 The biggest event in the smartphone and mobile world kicks off in less than a week: Mobile World Congress 2016 will bring us the Samsung Galaxy S7, Galaxy S7 Edge and LG G5, but that's just part of it. It will also serve as the debut launchpad for Qualcomm's Snapdragon 820 system chip, the big-in-Asia Xiaomi Mi 5, and many more.
In this day and age, we keep on hearing about curved screens, crazy swappable battery cartridges, sleek metal designs and we're used to a kind of excellency and innovation that might seem outworldly for someone stuck in time.
Imagine looking at MWC 2016 and all the new devices from a five-year distance... Let's go back to 2011.
Back then, we were already starting to see the formation of the wondrous device that is the modern smartphone. But also, phone makers had some crazy ideas. Here is how it all looked like then.
#1: LG Optimus 3D: the first 3D phone
We thought 3D could make it big
One of the biggest launches at the Mobile World Congress 2011 was the LG Optimus 3D, the first 3D phone, equipped both with a parallax, 3D screen and a dual camera setup that allowed you to capture 3D videos. We were mesmerized by the effect initially and wondered whether this would start a new future of 3D devices, but boy, were we wrong. 3D was a passing fad, replaced by much more immersive technologies like virtual reality.
#2: Sony Ericsson Xperia Play
The first and only smartphone for gamers
The Xperia Play was a phone with a slide-out gamepad. They don't make 'em like this anymore. It was the first and only one of its kind, and we remember how it brought dreamy thoughts of reviving our dreams of a gaming career. Yet, this likable 4-inch phone was a bit on the chubby side, and worse, it came with a limited selection of games. And it just did not sell all that well. Ultimately, Sony decided to never make a successor to this phone and left us with paltry iPhone and Android gamepad cases that only partially have that 'gaming phone' feel.
#3: Samsung Galaxy S II
The beginning of something great
The 4.3" Samsung Galaxy S II was a revelation: after a good start with the Galaxy S in 2010, the S II really brought attention to the series. It was selling like hotcakes, a thin and good-looking phone with an extremely powerful dual-core processor (a first for Samsung), it ran on TouchWiz. And not just any kind of TouchWiz, but one of the first iterations that brought some not so useful features that did, however, seemed futuristic enough to capture everyone's attention. The camera was also remarkable.
#4: HP Pre 3
The best phone that never was
Palm was a company built on a dream. Its Internet-centric web OS, its innovative interface with card-based task manager, all of the culture was around creating an outstanding phone that would be better than anything else on the market. Including the iPhone.
Unfortunately, the dream was not meant to be. The first two Pre phones made by Palm were sluggish, lacked some features, had some crappy marketing, and ended up selling poorly. Palm ran out of money and was forced to seek to get acquired. HP bought the company, but after months of development, the HP Pre 3 was quickly discontinued after the company panicked over slow sales of the earlier-launched HP Veer. And that was the sad end for the Palm dream.
#5: The first Facebook phones
Dedicated Facebook button does not seem like such a terrible idea in 2016
The first Facebook phones were nothing more than just a fancy Android phone with a dedicated blue Facebook button. Fast forward to today's growing addiction with Facebook, this does not seem like that controversial of an idea, does it? The Facebook phones that launched in 2011, however, were decidedly mediocre, both mid-rangers and one with a physical keyboard that even then was seen as a sign of the past rather than the future.
#6: Some of the first metal devices unveiled
HTC led the charge
2011 was a year when HTC was at its prime: with booming sales, HTC phones looked stylish and set the tone for design. While the HTC Desire S that arrived to MWC 2011 was not the company's flagship phone, it was one of the first metal devices that signaled the times that are to come. These days, we have much slimmer, better looking phones and metal has become a symbol of a device's premium status.
#7: 'Twas the time of dual-core phones
Two is better than one
Do you know that we basically had no dual-core phones until 2011? The move to dual-core designs provided a huge leap in performance, and chip makers agree that the jump was much more significant than the jump from dual-core to quad-core, and then octa-core designs. You can take a look at a quick comparison that showed the
performance of the best phones at the time right here
.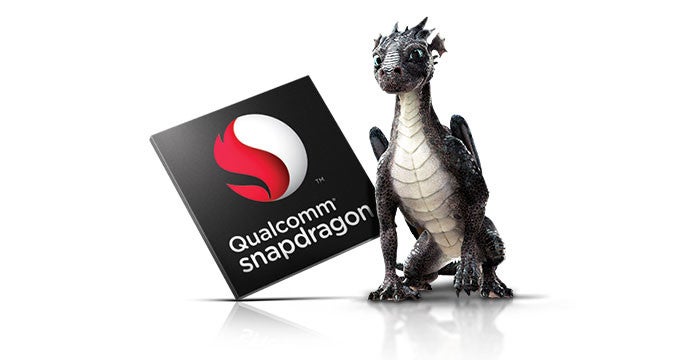 #8: 'Android Market' was in its infancy
The 'Android Market', now Google Play Store, had just started and it was one of the key elements to Android's success as a platform. Developers embraced it and while in the beginning it had to do some tough catch-up with Apple's App Store, it seems to have managed to do that quite successfully. The Google Play Store these days has over 1.5 billion apps.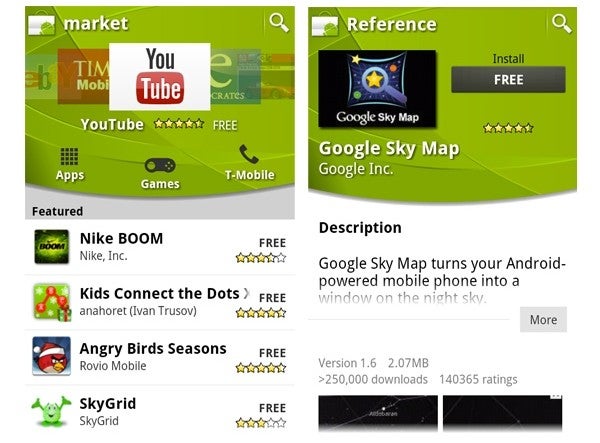 If you want to feel like you are in a time machine, simply type in
www.phonearena.com/mwc2011
to get immersed in the atmosphere of the tech world 5 years ago.
Also, do not forget that you can look up the specs of even older phones at our all-encompassing
Phone Finder
database here.