Tim Cook reacts to the Dayton and El Paso shootings, stops short of calling for gun control
32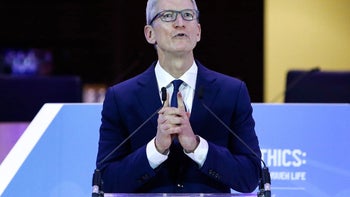 The CEO of America's richest company has been ever more vocal on issues of national importance lately. After coming out for LGBT rights with a dedicated press release and givign stump speeches to the White House administration on the trade and tariff dispute with China, he is now heavily reacting about the latest "made in USA" mass shootings craziness over the weekend.
On Saturday morning, August 3rd, about 20 people were massacred with an AK-47 in an El Paso Walmart, and Apple's Tim Cook immediately tweeted a reaction mentioning Apple's Cielo Vista campus.
Devastated to hear of today's shooting in Texas. We pray for the victims and their families. Our team at Apple Cielo Vista and the entire El Paso community are close to our hearts, and we're grateful to the first responders on the scene.

— Tim Cook (@tim_cook) August 3, 2019
Shortly after this, a deranged shooter went and shot nine people dead in downtown Dayton, Ohio, and only the heavy police presence in the area prevented him from mowing down more with an "assault-style rifle," according to local law enforcement. Despite that Apple has no campus presence in Dayton, Tim Cook interjected here as well:
I'm heartbroken. Praying for the victims and their families in Dayton. Grateful for the speed and courage of the first responders.

— Tim Cook (@tim_cook) August 4, 2019
Apple's CEO didn't stop here, though. Right after his first two "thoughts and prayers" comments, he threw himself in the mass shootings debate ring with what seems to be a call for a bipartisan effort in passing much needed legislation that would curb the likelihood of such incidents, though he stopped just short of mentioning "gun control" in one form or another:
I'm heartbroken about what's happening in my country. The definition of insanity is doing the same thing and expecting different results. It's time for good people with different views to stop finger pointing and come together to address this violence for the good of our country.

— Tim Cook (@tim_cook) August 4, 2019
By saying he is "heartborken" and urging legislative changes, Tim Cook and, tangentially, Apple as a company, are taking a side in the high-stakes debate what to do about this unprecedented rise in American mass shootings. The move is not unprecedented - Apple has taken a firm stance in
defense of user privacy
, for instance - but for the first time it comes about something that is not directly related to its products or services.