This was the first cameraphone ever to offer image stabilization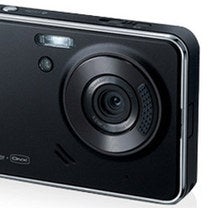 Smartphone cameras have evolved tremendously over the years, and we're not talking only about the ever-increasing number of megapixels they pack. They have also adopted a multitude of features that used to be found solely on dedicated digital cameras – phase detection autofocus, neutral density filters, optical zoom and image stabilization have all made their way into at least a few handsets so far. Optical image stabilization, in particular, can be found on over a dozen of smarphones available right now.
Yet did you know that image stabilization on a phone's camera is nothing new? It first appeared on the camera of the
LG Viewty
, which was announced in 2007. The phone's main selling point was the camera, as you can probably tell. In addition to image stabilization, one also got a xenon flash, automatic or manual focus, up to 800 ISO sensitivity, Schneider-Kreuznach lens, and 5 megapixels of resolution – quite impressive for the time.
The image stabilization on the Viewty's camera was of the software kind, however. In other words, it was the software compensating for the movements of the user's shaky hands, not a dedicated optical system. It wasn't until 2012 when true optical image stabilization was brought to cameraphones. The phone to do so was the
Nokia Lumia 920
, with its 8.7MP PureView camera and Carl Zeiss optics.