15 smartphone cameras with optical image stabilization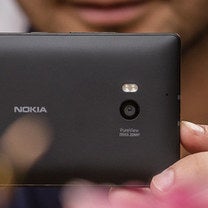 Optical image stabilization, or OIS for short, used to be a feature found solely on dedicated cameras and camcoders. For the past couple of years, however, it has made its way into the cameras of dozens of smartphones, from Lumias to Android models, and even in Apple's iPhone. The purpose of OIS is to aid the photographer in taking smoother videos and blur-free images, especially in low light. That is done using high-precision sensors which detect even minute unwanted vibrations. These work in unison with an array of tiny motors which physically move pieces of the optical system in a way that compensates for any accidental movements that might occur.
But enough talk. We're sure that you're here to see which of today's top phones offer optical image stabilization goodness. Just flip through the slideshow below and meet 15 of the better OIS-capable smarpthones on the market.
SUBSCRIBE TO OUR NEWSLETTER!