This Windows 10 Mobile build could be the one that Windows Phone 8.1 users receive OTA
28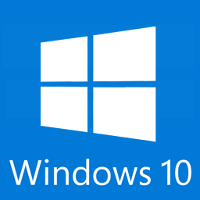 We are getting closer to the long awaited OTA update that will take Windows Phone 8.1 driven handsets, and turn them into Windows 10 Mobile powered phones at long last. A Windows Phone insider in the fast lane has a
Nokia Lumia 520
,
and points out that the notification on the phone now has a more official air to it than seen previously. Build number 10586.164 could be the version of Windows 10 Mobile that is sent OTA to Windows Phone 8.1 models.
Because this version of the software is also being sent to the current group of Windows 10 Mobile devices (
Microsoft Lumia 950 XL
,
Microsoft Lumia 950
,
Microsoft Lumia 550
and
Microsoft Lumia 650
), it would make sense to expect it to be the final build. And that would indicate that it won't be too long before the Windows 10 Mobile OTA update is rolling out.
Keep in mind that Microsoft has made it clear that some Windows Phone 8.1 models will need to receive a firmware update before receiving the Windows 10 Mobile update. And while there should be a large sense of excitement here, many would say that they are not feeling it. This could be due to the lack of enthusiasm from Microsoft.
Many have come to the conclusion that when it comes to smartphones, Microsoft CEO Satya Nadella and Surface chief Panos Panay have their heads in the clouds. And when we say heads in the clouds, we mean that they are focused on the Surface Phone that is rumored to launch later this year. The pair would like to leave their mark on Microsoft's smartphone business, something that they didn't get a chance on doing with the Lumia line that came over in the Nokia Devices and Services acquisition.
source:
WindowsCentral