This HTC Flyer promo shows you how much more you can do with a stylus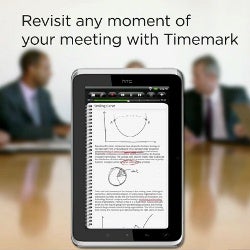 The HTC Flyer might not have caughtyour eye, but that could be partly because of the eventual lack ofHoneycomb and the stylus reminding you of times not so long past. Butwhile other companies have gone in the way of mimicking the marketleader, HTC has taken their time to give a smooth polish to its ownHTC Sense interface and make a truly unique product.
The 7-inch Flyer has a neatly looking carouselallowing you to quickly access info on your homepage, but what seemstruly exciting is the stylus input. You can only appreciate it ifyour work involves some drawing – a challenging task for everykeyboard out there. While finger input might do the job, we haven'treally seen many applications supporting it to the extent we are tosee in the Flyer. Coupled with the tablet's powerful 1.5GHzsingle-core chipset, this could bring a lot of new ideas. Check outthe video below for some of them.
source: HTC