Thin Toshiba Excite Honeycomb tablet spotted at IFA 2011
2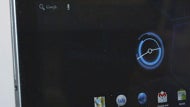 Update: Toshiba pulled the wraps off the tablet, called the
Toshiba AT200
, and it's officially slimmer than the iPad 2 and the Samsung Galaxy Tab while keeping the port legacy of the Toshiba Thrive.
The
Toshiba Thrive
tablet is probably the best Android tablet out there when it comes to ports and versatility, with its full USB 2.0 and miniUSB ports, SD card slot, user-replaceable battery and interchangeable back covers in different colors.
One thing it isn't, though, and that is thin. In this vain world we live in, where appearance is everything, the Thrive's chubby exterior has been laughed upon like a fast-food junkie on his first day of school.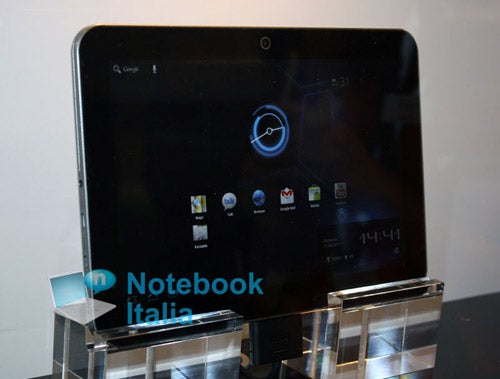 The company has been quick to notice that, and immediately design another slate. Its second Android tablet foray, which is codenamed the Toshiba Excite, was spotted yesterday at the IFA 2011 Expo,
flaunting much svelter chops
, but we will know the exact dimensions when Toshiba reveals it officially.
Rumored specs are that Tosh has gone all-micro on it, with a microUSB port and a microSD card slot, which is going to take away some of the charm the Thrive had, but compensate with a bikini body.
via
electronista