These iPhone SE, 7 and Pro concept images by Hajek try to depict Apple's 2016 lineup
11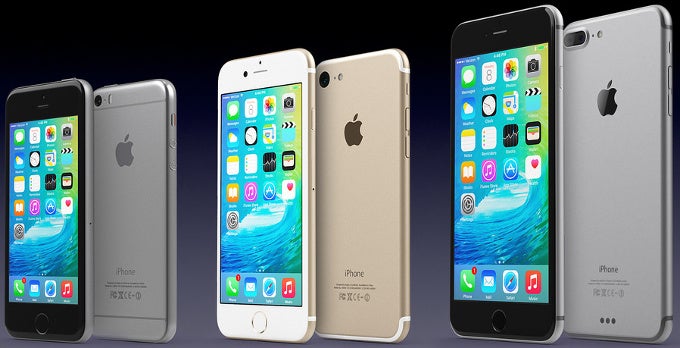 We are just a few hours away from the potential unveiling of Apple's first smartphone for the year... wait, what, isn't it still spring? Yes, yes, dear Rip van Winkle, it is still spring, and we know that Apple is usually releasing new iPhones in the fall, that is why we were intrigued when we came across Apple's whole rumored phone lineup for 2016 depicted in concept images by none other than Martin Hajek.
The graphics artist is perhaps the best source of quality renders for future mobile gear, as his renders aren't simply wishful thinking thrown together, but carefully crafted depictions of rumors that are based on Apple's general design language. These latest concepts are conveniently set against a backdrop that Apple uses in its event presentations, making them come alive even more.
We have the eventual 4"
iPhone SE
that is supposed to be announced today, as well as the
iPhone 7
with the antenna bands pushed to the edges, as well as the grandest mystery of them all - the
iPhone Pro
- which is speculated to arrive with a dual camera that may offer optical zoom and other cool photog options. Check them out.