There is a chance that the Galaxy Note 7 may come with Android 7 Nougat
26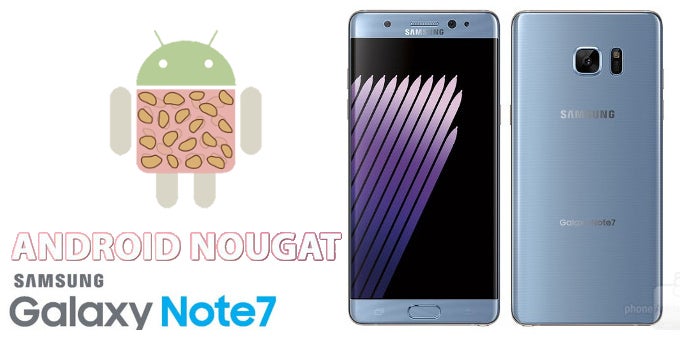 As you most probably know, the
Samsung Galaxy Note 7
is about to be announced in just 2 weeks,
on the 2nd of August
. Now, for the past months, as usual, we were getting a lot of leaks, rumors, and speculations about the device. Most of them, such as the iris scanner lock, or the curvy edge screen, seem to have a pretty solid chance to be true, as they have been reaffirmed time and time again by leaked photos and documents. However, there has been one rumor that we discarded as "not likely" early on.
It was a couple of times that we heard leaksters claim the Note 7 would launch with Android 7 right out of the box. However, seeing as Samsung's phablet will be released some time in August, probably no later than 2 weeks after the phone's unveiling, we didn't see this as a plausible rumor. Major Android updates in the past years were launched around October-November time, so the timeframe didn't make sense.
However, with
the latest post
in the Android Developers blog, Google confirmed that a "consumer release" of Android 7 Nougat will be coming by the end of Summer, not in Autumn.
Could this mean that the Note 7 with Android N rumors were true?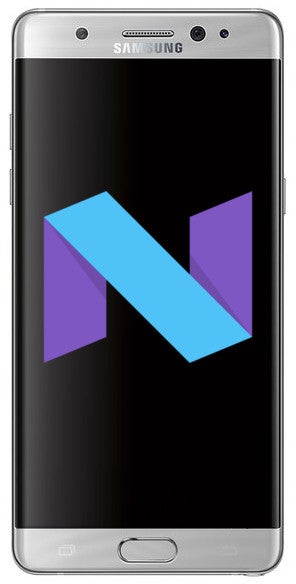 Well, some may be skeptical that Google would allow for a major Android build to be launched on another party's smartphone before releasing a modern Nexus flagship with the new operating system first. However, while there have been
a couple of Nexus rumors
thus far, there is absolutely nothing solid out there to suggest that the 2016 Google flagship(s) would be ready before Fall.
So, if Google remains true to its word, it may very well make Android 7 available before launching a new Nexus to back it up. Of course, there will definitely be a timely update for existing Nexus devices, but the point is — due to the open nature of Android, manufacturers will have access to the new build, and will have full right to launch a device with Nougat out of the box, before Google does.
The timeline could actually fit
Looking back at Android N Developer Preview releases so far, there has been a new build about once per month. If the trend continues, and there is no reason for us to believe that it wouldn't, the earliest we should expect Android 7 Nougat to be released is about a month after Developer Preview 5 was launched — and that was yesterday. So, no earlier than mid-August.
Now, let's look at Samsung. The
Galaxy S7
and
Galaxy S7 edge
were announced on the 21st of February and the pre-order stage was launched immediately. The first smartphones were
shipped a week later
, around the 28th of February, and the models were physically up for sale on the 18th of March — a little more than 2 weeks after the announcement date. So, making an assumption that the Note 7 could start shipping around 2 weeks after its unveiling is not outlandish.
So, let's put 2 and 2 together. Assuming both speculations above turn out to be on point, it seems that both Android 7 Nougat and Samsung's Galaxy Note 7 could both be launching around mid-August.
It would require Samsung and Google to be working closely together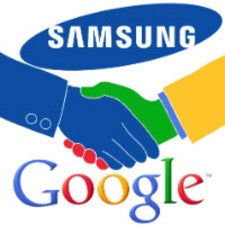 Since Android N is still under development, it's safe to assume that Samsung wouldn't be able to work on a stable TouchWiz builds on top of Developer Previews alone. Not by itself, at least. If there is any truth to the Galaxy Note 7 with Android 7 out-of-the-box rumor, this would mean that Google and Samsung would have had to work closely together in the past months to ensure a stable operating system is ready in time.
Funnily enough, we've been hearing that Samsung and Google are
working together on TouchWiz builds
since November of last year!
Bottom line
Provided a couple of leaps of faith need to be taken, and a couple of speculations need to align perfectly, there's still enough evidence out there to give credibility to the rumors that Samsung's Galaxy Note 7 could launch with Android 7 Nougat this year. In fact, seeing how obsessed Samsung has been with
the number 7
(the 2016 Note was
supposed to be the Note 6
), it seems even more credible. Now, we just have to wait a few weeks and see how much of this speculation was on point!
Recommended Stories