Rumor says Google might help Samsung in optimizing TouchWiz
67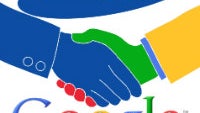 For the most part, the newest iteration of TouchWiz is snappier, more streamlined, and way more intuitive than its predecessors. Its gracing the company's 2015 high-end portfolio and we liked that it is Samsung's best effort in the UI department yet. In the performance department, the latest iteration of the UI has also scored numerous improvements and it's rather hard to deny these. It still has some issues though, mainly in the memory management.
There is room for further improvement, and if the hottest new rumor is to be believed, Samsung could be aided by no other than Google itself in the task of optimizing TouchWiz even more. The rumor mill has it that Google will help Samsung on a under-the-hood level, which will be beneficial not only to Sammy's userbase, but to Android's public image as well. A "win-win" situation for both tech giants.
The reason behind this alleged collaboration seems to be rather clear: TouchWiz UI is by far the most popular variation of Android worldwide and can be found on many an Android device worldwide, which means that the Average Joe and Plain Jane associate Android with Samsung's TouchWiz skin. Thus, having a better-performing and optimized TouchWiz will help Android in getting an even better image, in theory at least.
In an ideal world, we will be treated to a TouchWiz firmware that combines the snappy performance of stock Android and the signature bells and whistles of TouchWiz itself. Only time will tell if the latter would become reality.
Recommended Stories