The user agent profile of a mysterious Samsung device pops up: is this the Galaxy J7?
7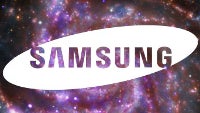 Some vague specs of a what might end up being the
Samsung Galaxy J7
just got caught on Samsung's website. The user agent profile of a device with the SM-J700F model number got spotted, hinting us that Samsung's J-series, which currently comprises the Galaxy J1 only, might soon receive reinforcements.
From the looks of it, we're dealing with a smartphone that has a 720p display; it's speculated that its size is 5.5 inches, but there's no hard-based evidence regarding this hardware aspect of the phone (Samsung's user agent profiles reveal only so much data).
The chipset powering the device is employing a few Cortex-A53 cores and has a maximum clock of 1.5GHz... and that's pretty much everything that the we know about the SM-J700F as of now. Oh, it's speculated that the "F" letter hints that this might be the European version of the device.
Interestingly enough, a Samsung SM-J700 has been caught at Zauba, the import/export database for India. Two units of the phone have been imported inside India for research and development purposes. Each of the units is valued at 15,908 Indian rupees (~ $255), though this price is usually by no means suggestive of the device's retail price once it hits the market. Provided that the SM-J700/SM-J700F indeed arrive on the market, that is.