The unlocked BlackBerry Priv gets a permanent price cut
33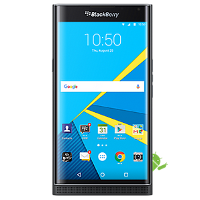 Less than a week after it announced what many investors and analysts regard as
disappointing sales numbers
for the first quarter of 2016, BlackBerry announced today that it is permanently cutting the
BlackBerry Priv
price to $649.
Obviously, this is the recommended price for the unlocked version of the Priv, which was previously sold at $699. We do have to point out, however, that some retailers had already lowered the price of the Priv for a few good months now.
A $50 price cut for the BlackBerry Priv is not likely to convert the BlackBerry Priv into a hit. In fact, this is only a moderate price cut for a smartphone that BlackBerry launched back in November 2015.
Most smartphone enthusiasts are already well familiarized with what the BlackBerry Priv has to offer. Just in case you need a refresher, though, the Priv is BlackBerry's first Android-powered smartphone. On the hardware side, the handset is equipped with a 5.4-inch display of the AMOLED kind running at a resolution of 1440 by 2560 pixels, a slide-out hardware keyboard, a hexa-core Qualcomm Snapdragon 808 SoC, 3GB of RAM, and 32GB of expandable internal storage.
In the software department, the Priv runs a security-focused implementation of Android 5.1 Lollipop, although the company promised to update its current-gen flagship to
Android 6.0 Marshmallow
later in the year. For a much closer analysis of BlackBerry's first Android smartphone, check out our full
BlackBerry Priv review
.
What do you guys think of this recent BlackBerry Priv price cut? Is $650 a good price for the handset now that newer handsets such as the Samsung Galaxy S7 and the LG G5 have landed?