The "selfie phones" are here - top smartphones that take the best selfies
22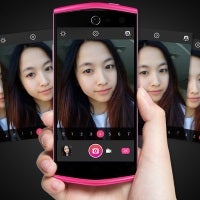 Love it or hate it, the "selfie phone" trend is absolutely a thing. And while it hasn't blown up with full force on the smartphone landscape, it's not exaggerated to say that manufacturers from all sizes and backgrounds are working on, or already unleashing some fantastic phones with extra-large front camera sensors.
Without further ado, here's the smartphone round-up every selfie-centric individual should consider! There are many options on your table, and luckily, most of them aren't fancy front cameras attached to mediocre phones, but really good handsets from every angle!
Sony Xperia C3
The
Sony Xperia C3
has high-end selfie capabilities for a mid-range smartphone. It comes with a 5-megapixel front-facing camera while phones in its category usually have no more than 2MP up front. That aside, the Xperia C3 has ho-hum specs such as a big, but somewhat low-res 5.5-inch 720p display, a Qualcomm Snapdragon 400 CPU, 1GB of RAM, and a decent 8MP camera on its back. The battery capacity is 2500mAh, and the phone runs Android 4.4 KitKat. Hopefully, Sony will price it right when it launches globally this month.
Sony Xperia C3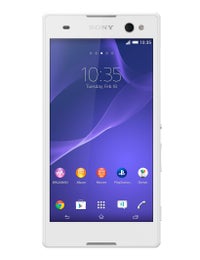 Huawei Ascend P7
A beautiful phone worthy of capturing your stunning good looks, the
Huawei Ascend P7
packs an 8-megapixel front-facing camera that complements the 13MP shooter on the rear. Additionally, the Android 4.4.2-running phone boasts a 5-inch 1080p display, a quad-core processor, 2GB RAM, and a 2500mAh battery, along with exceptional call and audio quality. The Ascend P7 is on the market for $425 to $450 unlocked.
Huawei Ascend P7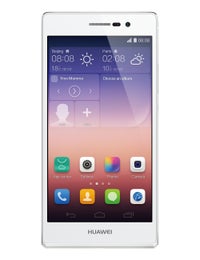 ZTE Nubia X6
The
ZTE Nubia X6
delivers the grand slam of selfie-taking by having not one, but two full-fledged 13-megapixel cameras adorning its front and back panels. Not only that, but the metal-armoured behemoth flaunts a thin-bezelled 6.4-inch 1080p display, a mighty Snapdragon 801 CPU, 3GB of RAM, and a humongous 4250mAh battery. The phone is on sale and can be had at a very reasonable price if you're willing to import it.
HTC One (M8)
We have already reflected on the
HTC One (M8)
and its
5MP front-facing camera
. It takes great selfies - no judgments necesarry. What's even more interesting is that a mysterious phone,
code-named 'Eye'
is in the works. It is said to be "the ultimate selfie phone"! It's not known what that's supposed to mean in terms of specs or functionality, aside from a large front camera sensor, of course. The Eye is expected to arrive in the fourth quarter of 2014, first appearing in AT&T's catalogue.
Meitu 2

The Meitu 2 is made to appeal to ladies with an unique design and a duo of 13-megapixel LED-flash cameras operated by a dedicated Fujitsu Milbeaut image processor. The built-in Meitu Xiuxiu photo editor takes further care of those 13MP selfies by eliminating skin imperfections, brightening the skin, changing the lighting of the photo. The power of doing such processing comes courtesy of a 4.7-inch 720p display, an octa-core MediaTek processor, and 2GB RAM. To top it all off, the Meitu 2 comes with a free Bluetooth camera remote! The price is around $450 to $485 from China (with love).



Meitu 2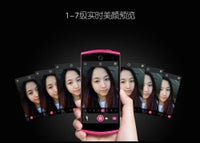 iOcean X8
Coming out of China, the X8 brought the first 5MP front camera with auto-focus on an Android smartphone. This solution seems so simple and obvious that we can't help, but scratch our heads at why it's coming out of a small Chinese vendor, while the major players seem to have no clue about it. But that's the way it goes sometimes. In addition to its extraordinary selfie-taking abilities, the iOcean X8 features a 5.7-inch 1080p display, an octa-core MediaTek CPU, a Mali-450 GPU, 2GB RAM, a 14MP rear camera, a 2560mAh battery, and runs Android 4.2.