The offspring of an Apple iPhone-Motorola PHOTON 4G affair and other early prototypes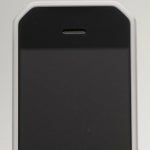 Apple iPhone and Apple iPad prototypes
. We already have seen a
real thick version of Apple's tablet with an edge to edge screen
and now we have some more interesting pictures to show you. There is a model of the iPad with a kickstand right in the middle of the back.
As far as the Apple iPhone is concerned, we have a picture of the offspring that would have resulted from a hot night
swapping WD40
between the Apple iPhone and the Motorola PHOTON 4G. Ugh. You might also note one of the models with the N90 number on it. This is a prototype of the Apple iPhone 4.
Would either product have reached the popularity it has achieved had either one had a different look? Needless to say, Apple executives must have pondered the different designs for quite some time before deciding on what we know today to be the Apple iPhone and the Apple iPad.
source:
TheVerge
via
RedmondPie