The most expensive Huawei flagship will cost more than Apple's iPhone X
43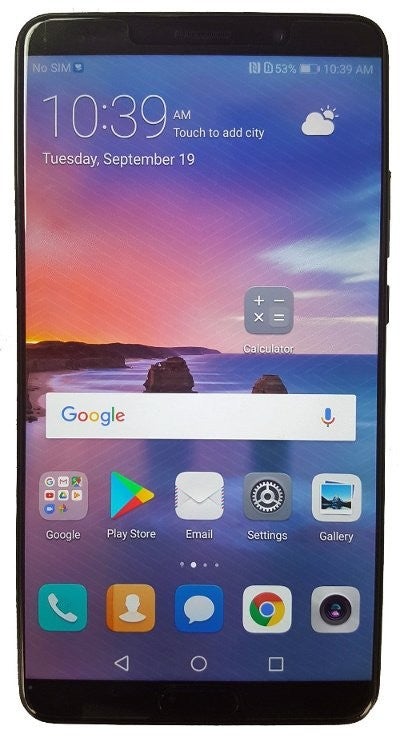 Huawei Mate 10
If you're tempted to wait for Huawei's
Mate 10
or
Mate 10 Pro
instead of going for Apple's new
iPhone 8
and
8 Plus
, then don't do it for the price. Even the
iPhone X
, which is expected to go on sale in early November for $999, will be cheaper than the most expensive Huawei flagship.
New information coming from China suggests the most powerful Huawei Mate 10 Pro will cost $1,138, but it will come with 8GB RAM and 256GB internal memory. The other three Mate 10 Pro models will be available for purchase for $1,024, $941 and $835, but they will come with 6GB RAM / 256GB ROM, 6GB RAM / 128GB ROM and 6GB RAM / 64GB ROM, respectively.
On the other hand, the most expensive Huawei Mate 10 will include 6GB RAM and 256GB expandable storage and could be priced at $850. The other two versions that will be launched on the market are said to cost $744 (6GB RAM / 128GB ROM) and $653 (4GB RAM / 64GB ROM).
It's worth mentioning that these prices will be available for the Chinese market where smartphone companies usually sell their products slightly cheaper, so there's a high chance the Mate 10 phones will be a bit more expensive in other countries.
Also, some of the Mate 10 and Mate 10 Pro models are likely to be exclusively available China, while others might only be introduced in a few other Asian markets. We'll probably know more as we're getting closer to October 16, the flagship's unveiling date.
Recommended Stories