The iPhone's 89% retention rate crushes rivals
58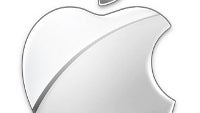 The
iPhone has the highest retention rate in the industry
blowing its rivals away with 89% of current iPhone owners saying they will stick or move to Apple in mobile, a recent survey conducted by UBS concludes. There are only two other companies that users want to switch to or remain loyal to - HTC and Samsung, but there the margins are nowhere near that of Apple. HTC had 39%, while Samsung held 28% rate.
Luckily,
Android did much better
than the sole phone makers as 55% of users said they'd continue using Google's platform. At the same time, though, 31% of users currently on Android, said they were planning to switch to an iPhone.
"Demand for iPhone, iPad and MacBook Pro remains robust, with a leading ecosystem that creates sticky demand,"
UBS said.
At the same time, though, Apple's huge retention rate means that some phone makers have become really unattractive. The
biggest losers in the survey are Nokia and RIM
. The Canadians retention rate have nosedived to 33% from 62% 18 months ago, while the Finns have the lowest result with retention percentage standing at the meager 24%.
In general, retention rates appear to be falling for most of the OEMs. Relatively, Apple's retention rates have held up incredibly well even as its market share has risen. Interestingly, when we look at all consumers who are considering changing handset OEM provider, Apple remains a significant net beneficiary. Alongside Apple, only Samsung and HTC also appear as net beneficiaries (more users won than users lost). Interestingly, of our respondents who are current Apple subscribers, only 6% indicated that they intended to move to a different OEM, with 4% saying they were undecided. This suggests that the retention rate for Apple could end up being as high as 93%. [UBS Research]