The highs and lows of Pantech: check out some of the maker's best and worst phones over the years
15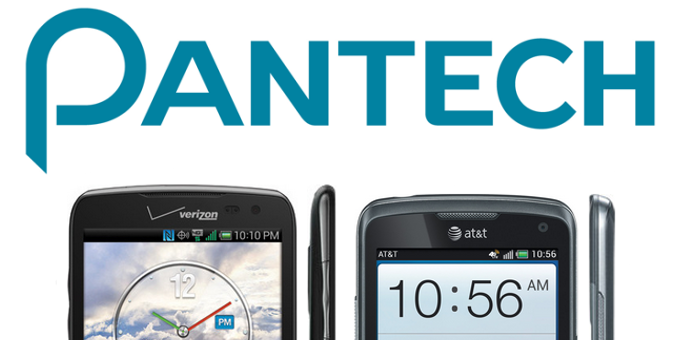 Founded in 1991, Pantech was once a company that successfully sparred with its more popular compatriots, Samsung and LG, but if recent reports are
to be believed
, the large handset maker might cease to exist soon. Due to one reason or another, the handset maker couldn't position itself as a leading player in the post-feature phone era and establish itself as a viable competition in the Android era.
Like any other manufacturer, Pantech also had its highs and lows - some of its phones were actually pretty good, while others are best forgotten. In lieu with the rumors that the manufacturer is about to hang it up, we decided to delve in and explore what were the best and worst Pantech devices of all time.
The worst Pantech phones
Pantech Perception
One of Pantech's 2013 budget offerings, the Perception, was quite a disappointing device - it did not only come with an outdated version of Android, it also had a pretty poor camera performance, while calling someone made you sound like a cyborg.
Pantech Pocket

Blame it on the sluggish performance, the unimpressive rear camera, or the appalling display, but the Pantech Pocket is probably among the reasons why Pantech is where it is now. Yes, we know it's a device from late 2011, but it is the perfect example of phone that will only impress you if it catches fire after midnight.





Pantech Swift
Arguably the worst Pantech phone we've ever reviewed, the Pantech Swift was a feature phone running on Qualcomm's Brew mobile platform. Apart from the notable build of the handset, we can highlight nothing else about the handset in question.
the best Pantech phones
Pantech Discover

With Android 4.0 on board, the Pantech Discover was an affordable 4.8-inch device from early 2013. Save for its sub-par display and unimpressive performance, the Discover was the living proof that Pantech can actually make nice phones if it really put its heart into it.





Pantech Flex

This notable Pantech device from 2012 was one of the most affordable ways to experience Android Jelly Bean at its time. With a 4.3-inch screen (which pretty standard as per 2012's standards) and a Snapdragon S4 humming inside, the Pantech Flex offered a lot of buck for the money.




Pantech Burst
By far one of the best Pantech phones that have ever set foot in our office. The Burst had a dual-core 1.5GHz chipset, LTE, a 4" AMOLED display at the front, a 5MP rear camera, microSD card slot, and a 1,650mAh battery - it was certainly not a powerhouse, but turned out to be a surprisingly-adequate device which also commanded a low price.