So long, Pantech! South Korean phone maker will probably throw in the towel in the coming months
14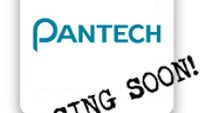 Pantech, the third-largest smartphone maker in South Korea, will most certainly cease to exist next month, as nobody bought the smartphone slinger in the specified by court time period.
As a refresher, Pantech was
up for grabs
after the company scored a number of disastrous financial quarters and the losses it accumulated, the growing debt (roughly $475 million according as well as the non-existent profitability forced the company to put itself on the market. Interested parties could express their desire to acquire the manufacturer until April 17. From the looks of it, three companies had been interested in acquiring Patech, but all of them subsequently decided not to acquire the company.
Of course, no sane investors will keep a company alive if it's only generating losses. Pantech's ones are probably no different, as they have reportedly already required the liquidation of the manufacturer. As Mobiltelefon.ru reports, this most probably means that Pantech will hang it up pretty soon.
Recommended Stories