The Samsung Galaxy S7 may cost 10% less than expected at launch
82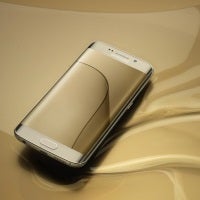 It looks like the "affordable flagship" term could gain a new meaning, sort of. Apparently, Samsung Electronics' annual anniversary ceremony had Vice Chairman Kwon Oh-Hyun break up the drinks and dances over a sobering talk about business hardships. By his words,
"smartphones, TVs, and other key IT products are entering a slow growth phase"
while the company's rivals introduce
"new technology and business models."
The speech then turned philosophical, with the takeaway punchline of
"if we resist changes, then we won't survive."
Of course, a corporate party isn't usually the ground to break out anything concrete. But we do know of a few things Mr. Kwon could have had in mind. Samsung Electronics will be announcing changes to its corporate management in December, which will inevitably affect its product line in one way or another. In this line of thought, let analyst Pan Jiutang throw a rumor your way. He's heard that Samsung might consider reducing the upcoming Galaxy S7's price tag by 10% off the usual flagship price.
You may remember Samsung made the same move not long ago,
cutting the S6 and S6 edge's prices by around 10%
. It looks like this strategy has proven useful, and it will stick as its default approach. It's probably the least Samsung can do to combat Chinese smartphone makers' cutthroat price tactics, suited to big demand and online sales channels.
Although the last quarter ended on a positive financial note for Samsung, thanks to reasonable market strategies and good sales of flagship devices, the company is prepping up for a slow year ahead. Facing market saturation and the "innovator's dilemma" of having the competition introduce viable alternatives to its core technologies at cheaper prices, Samsung Electronics is approaching another time to reflect upon the way it's been doing business.