The Samsung - Adobe partnership will help Android fight the iPhone in yet another field
16
This article may contain personal views and opinion from the author.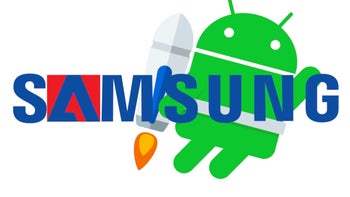 When announcing its new trio… well more of a quartet, actually, of new smartphones, Samsung also declared a new partnership, together with Adobe. The deal will bring us, the consumers, a version of Adobe Premiere Rush for Android, which sounded like it would be exclusive to Samsung devices, at least for a limited time.
What problem will this solve?
For years, Apple devices have been marketed towards the "creatives" and the "artistic users". And there was a lot of software to back up that claim. Even on the mobile platform that is iOS, you've got image manipulation apps, synthesizers and DAWs for the musicians, video editing apps, and other specialized software. On the Android side of things, the selection is much more… well, limited. And the apps that are there are nowhere near as polished.
My point is that people who want access to such apps on their mobile devices often don't even have the choice to look away from iOS, since there's nowhere to go.
Don't get me wrong — I'm not about to go preaching on how you can make full movies or churn out YouTube clips on a smartphone or tablet alone. But sometimes, sometimes you need to do a quick video from a smartphone. For a vlog update, a flashy story post, a clip to share with your friends, or just something small that you can add to your big project later.
On an iPhone app, this process is painless and even fun. On Android, it's a frustrating ordeal.
Video editors on Android are tacky, clumsy, limited in what they can do, and straight up annoying to deal with.
In comes Adobe Premiere Rush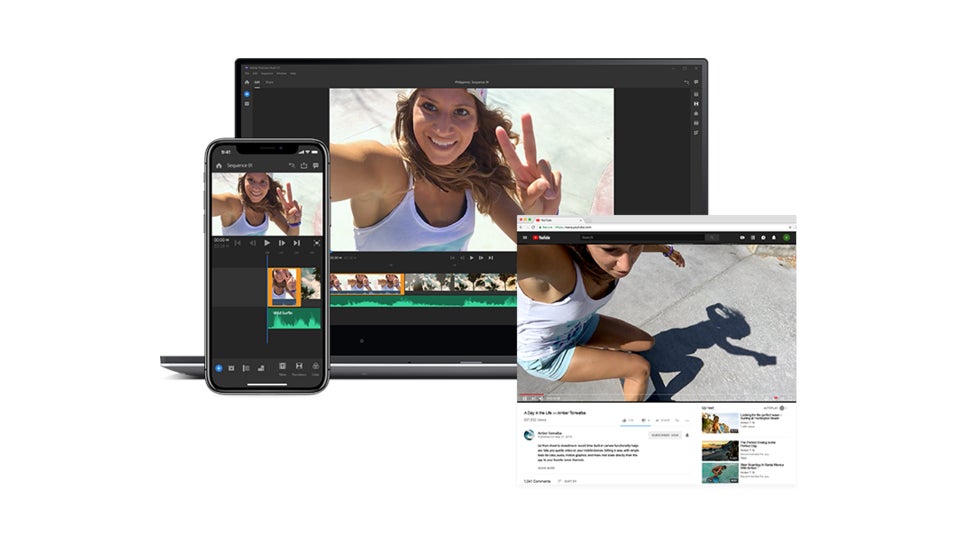 It's a multi-platform app, which lets you work on a project from multiple devices, including mobile — thus far, it has been limited to iOS. It offers all of the useful stuff, such as multi-track video layers, basic audio edits, trimming and rearranging painlessly, with more to come down the line. Your project is uploaded to the cloud and you can pick up on PC where you left off on your phone. When this app comes to the Samsung Galaxy S10 devices, it has the serious chance to be the best video editor available for Android at the time.
Even better — if it follows
the steps of Fortnite,
Adobe Premiere Rush might only be exclusive to Samsung devices for a couple of months, before opening up to other Android flagships across the ecosystem. I kind of don't see how Adobe would want to keep it exclusive to just one family of phones for a long time.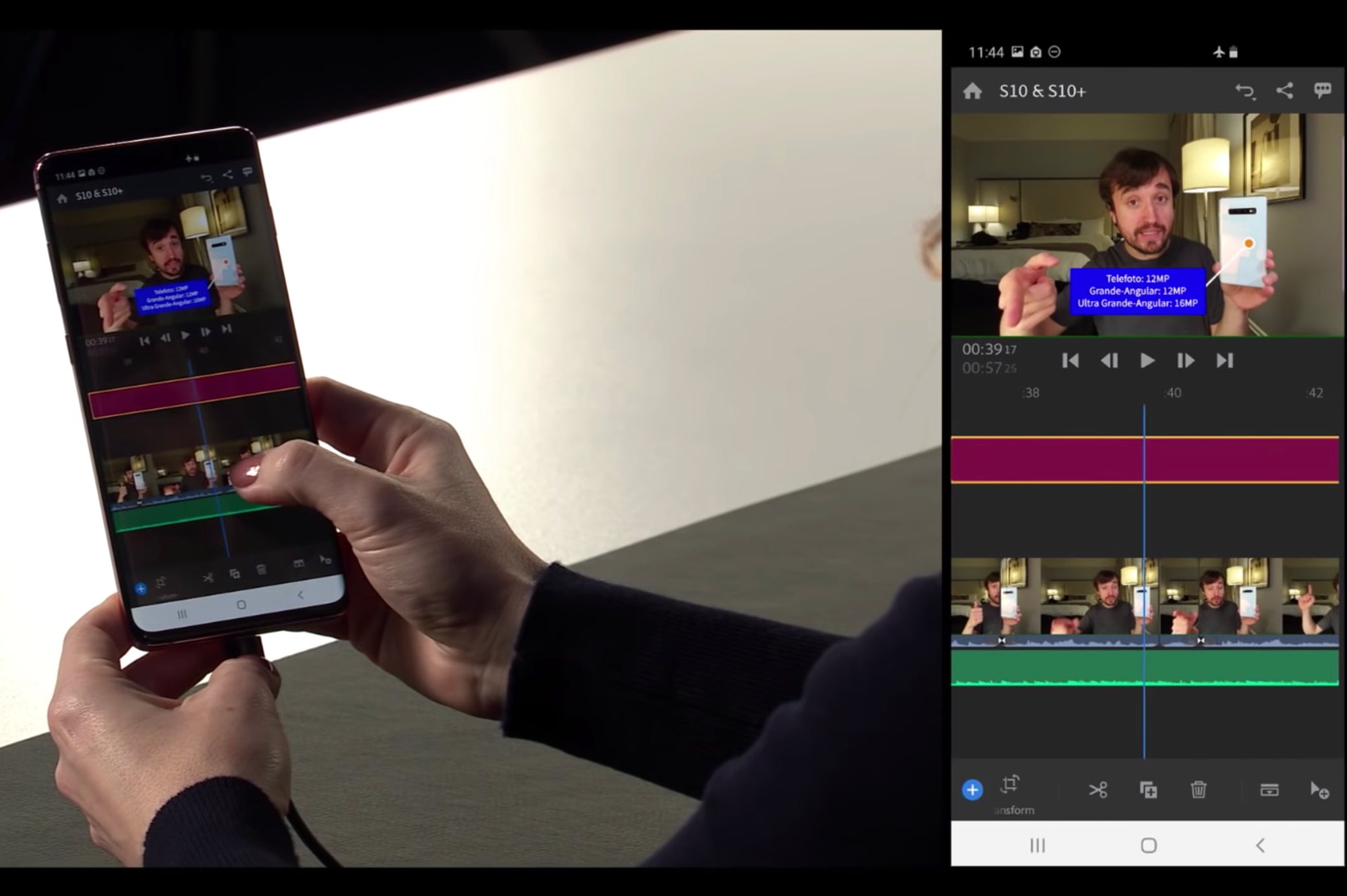 Premiere Rush in action on the Galaxy S10+
This is not the first time Samsung has taken a stance for the "artistic" user
Back in late 2014, Samsung was first to partner up with Amplitube and bring
real-time guitar gear simulation
to its Android phones. See, Android had a huge issue with audio latency, so such apps were not possible on any hardware running the operating system. In contrast, iOS was rich on choice of software and hardware for the field.
Samsung developed its own "Professional Audio Driver", which ran automatically as soon as you plugged an audio interface in a Galaxy Note 4. Then, it launched its own Bandcamp app, which is basically its answer to Apple's GarageBand. Fast forward to today and there's audio hardware being developed for all types of Android phones.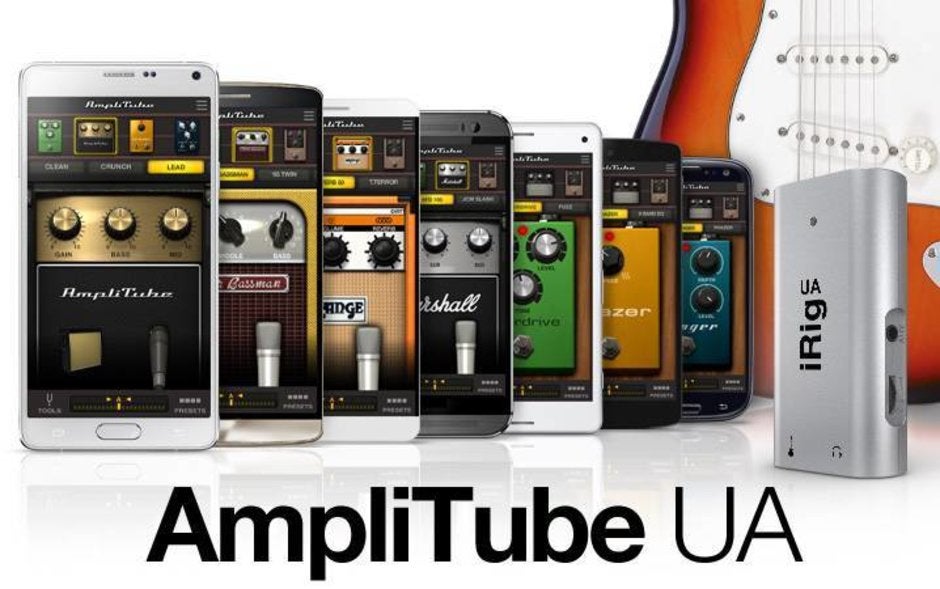 iRig UA for all Android devices
Granted, the ecosystem is not as rich as it is on iOS, and it may not be in the foreseeable future, but the choice is still there.
In the same manner, we may not see a plethora of video editors pop up for Android, but this small step is none the less important. For once, video-making enthusiasts that are on Android (or want to switch to Android) may have an app that is actually fleshed out and fully capable of making cool-looking clips on the go. No more switching between 5 different apps because each of them can do that one thing that the others can't. No more relying on automatic apps that "use AI" to make a quick collage of your vacation videos. A full-on milti-track editor. Hey Adobe has even said that keyframe editing is on the roadmap for Premiere Rush development. If this comes to Android, it will be the first video editor on the platform that supports this super-useful feature!
So, color me excited!