The S7 edge has the safest SAR rating of all current flagships, just like S6 edge before it
15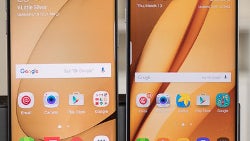 Along the whole cell phones are
dangerous
/
not dangerous
debate shebang, we tend to forget that there is this metric called the Specific Absorption Rate (SAR) rating, and all of the phones sold in the US have to keep it on the down low, with the FCC cutoff standing at 1.6w/kg. Thus, the episodic scares about cell phones frying your brains out are usually just that.
Nevertheless, everyone's body gets affected by radio emissions differently, and everybody talks for different lengths of time on the phone, that is why it is somewhat intriguing to know which phone amongst the current popular ones in the US has the lowest Head SAR rating. Well, according to our database of phone specs, it is the
Galaxy S7 edge
, just like the
S6 edge
before it was
the best in that respect
, and still is.
The S7 edge has an exact Head SAR value of only 0.264W/kg, which is pretty amazing. Next in line is the
Asus ZenFone 3
at 0.278W/kg, then the
Galaxy A5
with 0.290W/kg, and the
Moto Z
with 0.304W/kg. The
iPhone 7
and
7 Plus
clock in at 1.38W/kg and 1.24W/kg, respectively, while with 1.5W/kg the
honor 8
is encroaching on the FCC threshold, but is still within the safe limits.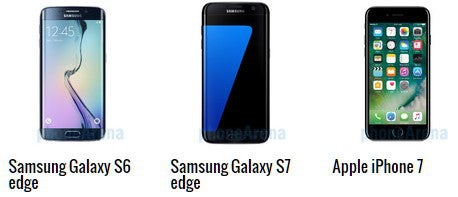 There you have it, besides being a fine and popular phone, the S7 edge is also keeping its unsavory radio frequency emissions on the down low, for those who are adamant about this metric.